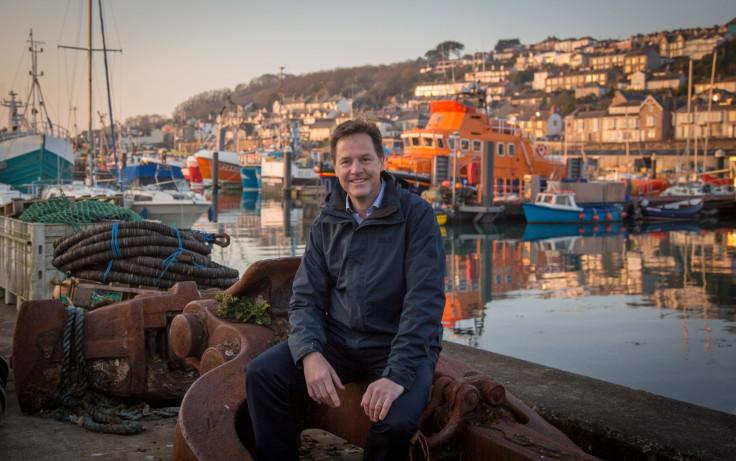 A Liberal Democrat government would help create 300,000 new countryside jobs by 2020 as part of its plan to reinvigorate rural areas, Nick Clegg has promised.
The deputy prime minister made the pledge when he launched his party's Countryside Charter, which includes a commitment to boost rural tourism in Cornwall.
The Liberal Democrats also plan to hand local authorities the power to double council tax on second homes in rural areas in a bid to make sure locals are not priced out of the market.
"Rural areas play a large part in Britain's economy with the rural economy worth £210bn ($312bn)," Clegg said.
"The Liberal Democrats want to unlock this potential so rural areas and the rest of the UK can thrive. In order to prosper, rural areas need good local services, appropriate infrastructure and more housing.
"Only the Liberal Democrats will create a stronger economy and fairer society where everyone and every part of the UK can reach its full potential."
The pledge comes ahead of Clegg's trip to London where he will be campaigning alongside Vince Cable to help re-elect the business secretary in Twickenham.
Elsewhere, the Ed Miliband is expected to pledge that a Labour government would "save the NHS" and promise to recruit 20,000 additional nurses by the end of the next parliament.
Sir John Major, meanwhile, will attempt to boost David Cameron's election campaign by warning that a Labour minority government, propped up by the SNP, would cause "mayhem" for the UK.
The intervention from the last Tory leader to secure a majority at a general election will come after Miliband ruled out a coalition government deal between Labour and Nicola Sturgeon's party.
But the wannabe prime minister has left the possibility of a confidence and supply (vote-by-vote) agreement between the parties open in the event of a hung parliament.