The former director of communications for Labour, Lance Price, who helped spearhead its General Election victory in 2001 has told IBTimes UK that if the polls are correct and the party faces wipe-out in this week's local elections, Labour will be out of power for a generation and will have to reconsider its leadership. In Jeremy Corbyn's first major electoral test since he became leader, analysis has showed that Labour is set to lose 170 councillors, as well as control of key councils, like Cannock Chase, Crawley, Redditch, Rossendale and Southampton.
Price, who was also special adviser to Tony Blair when Labour swept to victory in 1997, said those kind of losses would be "catastrophic" and would call into question Corbyn's leadership as never before.
"Losses on that scale would suggest that Labour was heading to do worse at the General Election in 2020 than it did in 2015 − having done worse than we had done in 2010. The consequences of that can't be exaggerated, because if Labour goes backwards in 2020, that means that any prospect of winning in 2025 all but evaporates.
"What that means is that the Conservatives would be in power until 2030 at the earliest. That is a very big ask for Labour party members, Labour party councillors and candidates all over the country to say: 'Yes, we are prepared to take that risk,'" Price said.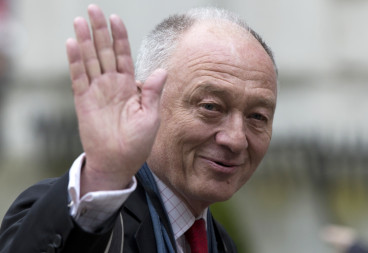 Back in 2012, former leader Ed Miliband was able to capitalise on the "omnishambles" Budget of Chancellor George Osborne, joining a long tradition of opposition party gains in local elections. Since 1974, opposition parties have gained an average of 434 council seats and even Michael Foot, who was one of the most unsuccessful Labour leader in recent history, but still won 1,000 seats in 1981.
Stephen Fisher, from Oxford University, one of the UK's foremost election experts, told IBTimes UK that in the worst-case scenario for Labour, it could lose as many as 300 seats.
"If they lost that number of seats and it is accompanied by a fall in share of the votes as well, then there might be a lot of internal pressure within the party on Corbyn's leadership."
However, council seats alone do not point to General Election success. A better benchmark is the National Equivalent Vote (NEV), which estimates what percentage of the vote each party would have won across Britain had all the seats nationally been up for grabs.
Fisher said: "Proper success in local elections for an opposition party is something that suggests they are going on to win the next General Election, which is at least an 11-point lead in the national share of the vote. Given the current opinion polls, it is very unlikely they will get anywhere close to that."
Elections expert Chris Prosser of the University of Manchester, told IBTimes UK that Labour would need at least a 15-point lead on this measure across the country for a majority, which is unlikely.
"If they get in the region of 32 to 33% of the NEV, they are probably doing about as well as they did in the last election, but that is a low benchmark as they did not win the last election. But considering the pressure they have been under recently, not doing worse than Ed Miliband is at least a start."
Winning London mayoralty 'not enough'
Although in Scotland, Labour is unlikely to make inroads to the surging Scottish National Party (SNP), it is still expected to hold onto the Welsh Assembly. There are also other successes that can be pointed to, such as the mayoralties in Bristol and London, where Sadiq Khan is expected to emerge triumphant after a bruising battle with Conservative candidate Zac Goldsmith.
However, Lance Price believes retaking the capital will not be enough, saying: "We should be taking it for granted that we are going to win London − London is a Labour city. It is necessary but not sufficient to show that Labour is on the way back. If we go further backwards in Scotland or Wales, that will be devastating.
"Labour has to be be seen to be winning in at least some of those parts of England where we have to beat Conservative candidates in a General Election to have any chance of forming a majority. Just defending what we have got is not enough," he said.
His concern, shared by many within the party, is that the anti-Semitism row, where ex-London mayor Ken Livingston and Naz Shah MP were suspended for comments they made, has meant that Labour's message about housing, health and education is being drowned out by controversy.
"Labour has just shot itself not just in one foot but in both feet over the past week and I don't think that would have happened under different leadership. Part of the problem is the reluctance of Jeremy Corbyn to act as decisively as he should have," Price told IBTimes UK.