US Elections 2012: Mitt Romney Reveals Paying Just 15% Tax Despite Huge Salary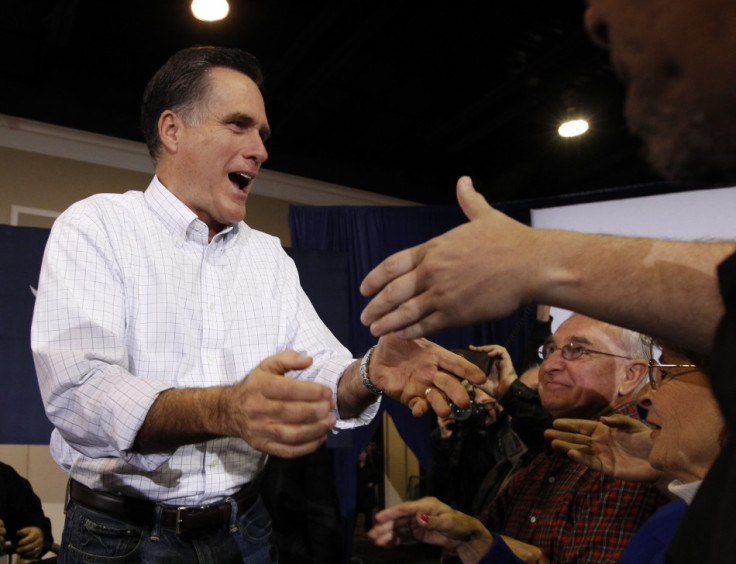 The Republican frontrunner for President of the United States, Mitt Romney, has been severely criticised by many low-paid workers and charities across the country after it was revealed that he paid just 15 percent tax despite a huge salary that runs into millions of dollars.
The disclosure, which surfaced during a debate between Republican candidates in South Carolina, has sparked anger in many quarters of the party, including the right-wing Tea Party movement. They have responded by releasing a series of ads against the former governor of Massachusetts, in which they plead with voters to "Vote Anyone But Romney".
The revelation is also expected to reopen the debate on how investment income in the US is favourably treated compared to income from a salary, which is currently taxed at 35 percent for someone who earns the same amount as Romney. A worker earning over $8,351 (£5,435) a year would pay 15 percent income tax.
"I have nothing in [my tax returns] that suggests there's any problem and I'm happy to release them around the federal tax deadline in mid-April," Romney said in his defence.
While he sought to exonerate himself, he nevertheless added: "I sort of feel like we are showing a lot of exposure at this point."
Romney's huge wealth, thought to be around $250 million, was largely made at Bain Capital, the private equity firm he helped found. Along with his tax records, his private fortune has become a sticking point for many of the party faithful, who feel that a man with such a balance sheet cannot possibly understand the pressures that the average American faces in the present age.
The White House, which previously remained fairly tight-lipped about the republican nomination, has now joined the chorus of attacks against Romney. White House press secretary Jay Carney, the chief spokesman for the Obama administration, said: "Mr Romney's situation illuminates what the president believes is an issue, which is that everybody who's working hard ought to pay their fair share.
"That would apply to 'somebody' paying an effective tax rate of 15 percent on millions of dollars of income," he added.
If Romney manages to survive the attacks from within his own party and goes on to challenge Barack Obama for the presidency later this year, he can expect to run against a hostile manifesto from the Obama 2012 campaign, which will directly challenge his financial position. "The Obama administration budget proposal in 2013 will introduce a plan to treat profits generated in private equity partnership as ordinary income," a government spokesman said.
This is not the first time that Romney's wealth has dominated the debate agenda. His quip about casually betting $10,000 against rival candidate Ricky Perry, in order to prove that he was not for individual mandates prior to the Iowa caucuses last month, was perceived as "arrogant" by many voters.
© Copyright IBTimes 2023. All rights reserved.