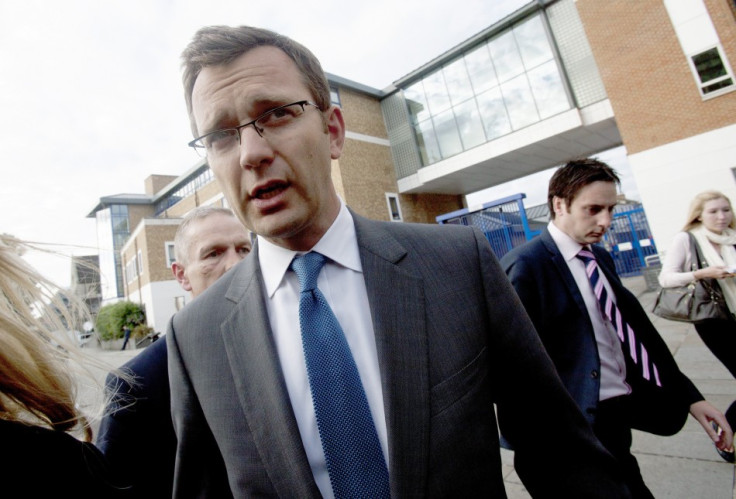 A Labour MP is asking Britain's Electoral Commission to investigate whether Rupert Murdoch and his News International were 'covertly' funding the Conservative Party when it was in opposition.
The BBC's Business Editor Robert Peston revealed Monday that according to sources, Andy Coulson's contractual leaving pay was given to him in instalments until the end of 2007 -- which means he continued to be financially linked to News International for several months of his tenure as David Cameron's main media adviser.
Coulson resigned as editor of the News of the World 26 January 2007 after the newspaper's royal correspondent, Clive Goodman, and private investigator, Glen Mulcaire, were jailed for phone hacking. Peston reports that Coulson received a payoff of "hundreds of thousands of pounds" from News International.
"Senior party officials have no knowledge of Andy Coulson's severance arrangements," a Conservative Party spokeswoman told the Independent.
The new allegations will further raise questions about how closely Coulson was scrutinised by Cameron and his team. It will also raise further questions of the prime minister's relationship with News International as well as his calling his judgement into question once again.
"Did anyone at the Conservative Party know about these payments to Andy Coulson? If these were discretionary payments, they must surely constitute an undeclared donation to the Conservative Party. I will be asking the Electoral Commission to investigate," Labour MP Tom Watson told the Independent.
The Guardian has continued to raise questions over how much the Conservative Party knew of the payments. The newspaper asked a senior Tory official about the payments.
"We can give categorical assurances that he wasn't paid by any other source. Andy Coulson's only salary, his only form of income, came from the party during the years he worked for the party and in government," she replied to the newspaper.
A spokesman for News International said Monday night: "News International consistently does not comment on the financial arrangements of any individual."
The exchange between Tom Watson and Andy Coulson on 21 July 2009 at the Culture Select Committee:
Watson: And then you went to work directly for the Conservative party.
Coulson: That is right.
Watson: And you have not got any secondary income other than that have you?
Coulson: No.
Watson: So your sole income was News International and then your sole income was the Conservative Party?
Coulson: Yes.
Watson: That is great, thank you.