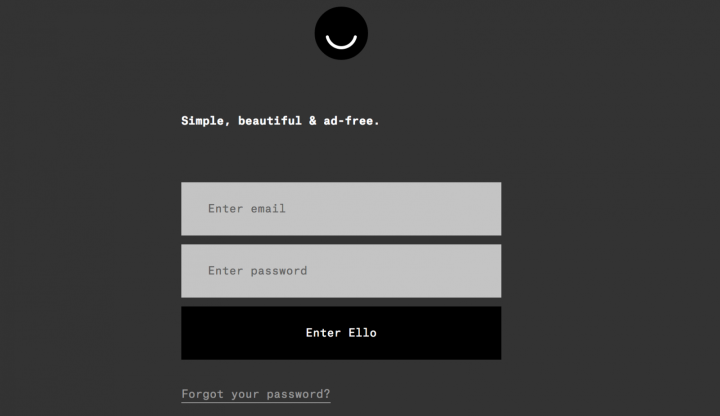 Ello, the social network which wants to be the anti-Facebook, was briefly taken offline on Sunday in a suspected distributed denial of service (DDoS) attack.
The social network upstart has seen a huge surge in interest in the last couple of weeks, which is likely one of the main reasons it was hit by a DDoS attack.
The attack took place late on Sunday evening (UK time) and say the network knocked offline for just over 30 minutes. The network posted a message on its status page saying:
Investigating - We are undergoing a potential denial of service attack.
Once the issue had been resolved, Ello said it had blocked the IPs of the machines attacking the site.
Tool for empowerment
The invite-only social network is attempting to sway users of other social networks who are tired of being bombarded with ads and having their information sold to the highest bidder.
Ello's manifesto says "a social network can be a tool for empowerment. Not a tool to deceive, coerce and manipulate — but a place to connect, create and celebrate life."
In the last week Ello's popularity has gone through the roof. "We're up to 38,000 signups per hour recently," Ello founder Paul Budnitz told Business Insider.
DDoS is a relatively simple method of attacking websites and can be carried out for a small amount of money. As the popularity of Ello continues to grow, it will likely face more attacks like this.
While there has been no indication of who was behind this attack, the attackers could range from someone just maliciously trying to knock the social network offline for fun, to a competitor trying to stifle Ello's growth.