Elon Musk deletes teasing Tesla tweets: Is electric car company working on Model Y?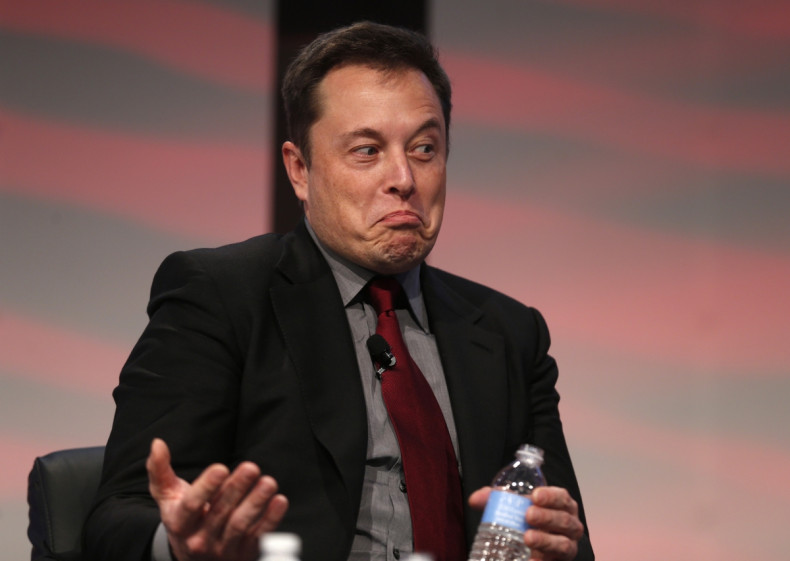 Tesla may have only just started delivering its third model of electric car to customers, but already CEO Elon Musk has his eyes on the company's fifth. Just days after Musk personally delivered the first handful of Model X SUVs to their new owners, he tweeted about a new Tesla, called the Model Y.
First, a Tesla fan retweeted a messages written by Musk showing off the Model X's 'Falcon Wing' doors, which open vertically. The fan, who uses the name AwesomelyOZ, pleaded for Musk to tell her that the upcoming Model 3 will have the same rear doors. Musk replied: "There will be a Model 3 and a Model Y. One of the two will."
Tesla timeline:
Roadster: 2008 - 2012
Model S: 2012 - present
Model X: 2015 - present
Model 3: 2016 - future
Model Y: Unknown
This is the first public mention of a Tesla Model Y. The Model 3 has been talked about for several months and is set to be launched in early 2016 as a smaller and more affordable but still all-electric car to rival the BMW 3-Series and cost around £25,000.
The Model Y mentioned by Musk is a complete unknown, made even more suspicious by him quickly deleting his tweet. Later that day, Musk replied to a Twitter user asking if there will be a cheaper 70D version of the Model X, saying: "Something like a 70, but probably around 12 months from now." This tweet was also deleted and, since these conversations, spotted by Tech Insider, took place on 2 October, Musk has barely tweeted since.
First, let us look at the possibility of a Model Y. Is this to follow on from the Model X as a chronological update? Or will Tesla follow car makers like Mercedes, BMW and Audi by ordering its cars from the smallest and cheapest to largest and most expensive? This would make the Model Y a larger and more expensive SUV, but considering the Model X starts at £65,000, there isn't much headroom here and starting so far down the alphabet compounds this further.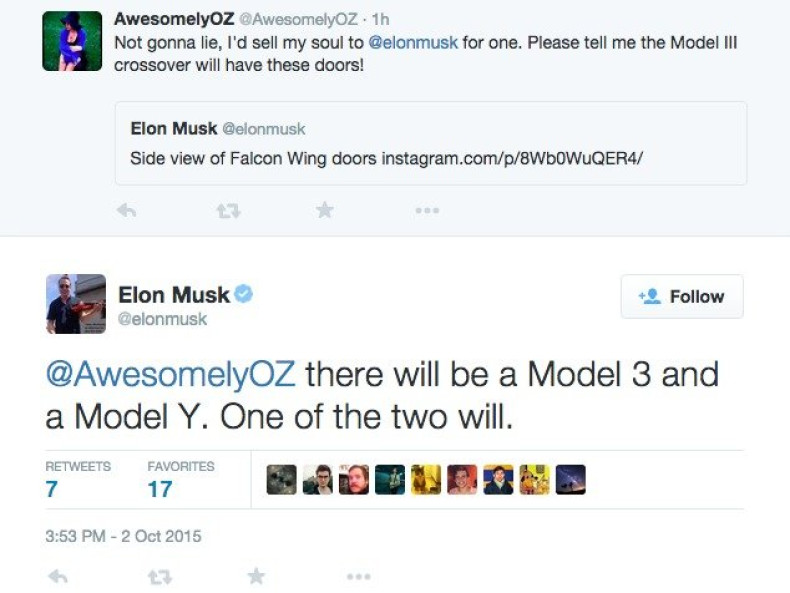 Add the Model 3, which Musk wanted to call the Model E, before Ford lawyers came knocking, into the mix and Tesla's naming strategy starts to get messy. Thankfully, Musk's second deleted tweet about a less powerful (and, presumably, cheaper) Model X makes more sense, with 70 referring to the power of the battery and being less than the Model X 90 currently on sale.
But why did Musk, a man renowned for talking about the future, delete the tweets? Perhaps there was a slap on the wrist from a board of directors who aren't ready to talk about future models just yet. Besides, it's all well and good giving investors and consumers something to get excited about, but there would be nothing worse than cancelling plans for new cars after the CEO has talked about them in public.