Elton John's husband David Furnish said he is "proud" to have finally become a British citizen.
After being granted the official nationality status, the Canadian filmmaker celebrated with his and John's two sons, Zachary, six, and four-year-old Elijah. In a heartfelt Instagram post, the 54-year-old recalled how he moved to the UK as an immigrant almost three decades ago and is grateful to be accepted as a citizen.
Alongside a photo with his sons staring at a picture of the Queen, Furnish wrote: "A very emotional morning for me. This morning, I was sworn in as a British citizen. As an immigrant, I moved to the UK more than 27 years ago. I was welcomed with open arms."
He continued: "This spirit of acceptance, tolerance and diversity has allowed me to achieve a life beyond my wildest dreams. I am a very blessed man, and I am extremely proud to now carry both British and Canadian passports. @eltonjohn#ShareTheLove."
Furnish and John recently celebrated another milestone after marking their 11th civil partnership anniversary. The initial ceremony took place in December 2005 but the couple converted their civil partnership into a marriage after same-sex marriages were made legal in England and Wales in 2014.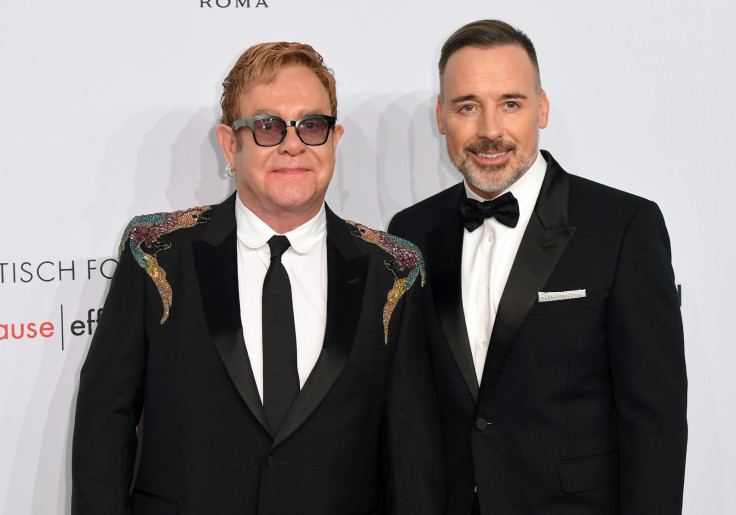 Celebrating their anniversary, John posted on Instagram: "23 years ago when I met this extraordinary man, I never dreamed that one day I would be able to legally marry the man I love. 2 years ago that dream became a reality. I want to thank everyone that fought to make that dream possible. I also want to thank all the wonderful friends and family who loyally stand by us and support us every day. @eltonjohn @whereloveisillegal #ShareTheLove."
The couple started a family in 2010 with the arrival of their first child Zachary, who was conceived using a surrogate while Elijah was born in 2013 through the same method.