Emily Ratajkowski slammed for protruding ribs in 'weird' Instagram photos: 'This is not healthy'
Model, 26, usually gets nothing but praise from the majority of her 14.1m followers.
She has been famed for her tiny waist, ample breasts and sexual confidence since appearing in Robin Thicke's 2013 music video Blurred Lines, but Emily Ratajkowski received criticism for her protruding ribs in her latest Instagram picture.
The 26-year-old model posted a two-split picture of herself on the beach taken by paparazzi, captioning the shot: "When paps provide instagrams "
While the first picture showed off Emily's generous cleavage and curves in a black skimpy string bikini, the second one saw her protruding ribs.
Some followers were worried that some of the young, impressionable girls among her 14.1m fans may take inspiration at the look.
One person commented: "Please remember that this is NOT a standard for body types and being so thin that you can see your ribs and bones is not a healthy thing to strive for, nor do I believe it should be celebrated. Please stay safe and be healthy people x"
Someone else added: "What is going on in the right picture. It looks so weird. "
Another added: "Your ribs OMG".
Others had nothing but praise for the music video star, who counts Kim Kardashian and Bella Hadid among her friends.
One person said: "My God you are Absolute Perfection!!!" as another wrote: "Oh my Goddess! @emrata you are absolutely flawless! ❤️"
The snap has proven popular with her followers since it has garnered over 700k likes in 18 hours.
Emily's career has gone from strength to strength in recent years, and she was named Woman of the Year by Esquire magazine in 2013. She has also featured in several movies, including 2015's We Are Your Friends in a lead role alongside Zac Efron.
Adding to that, Emily is an advocate for women's health issues as a spokesperson for Planned Parenthood and supports the right of women to express their sexuality, though her claim to being a feminist has been both supported and disputed.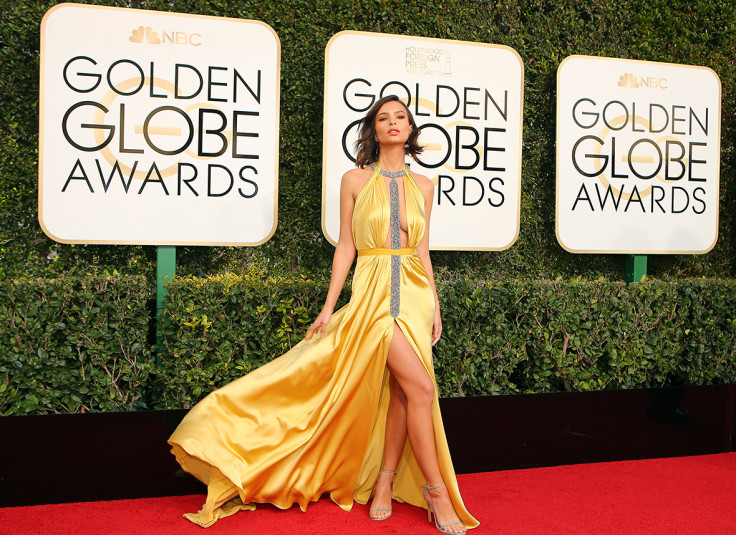 © Copyright IBTimes 2023. All rights reserved.