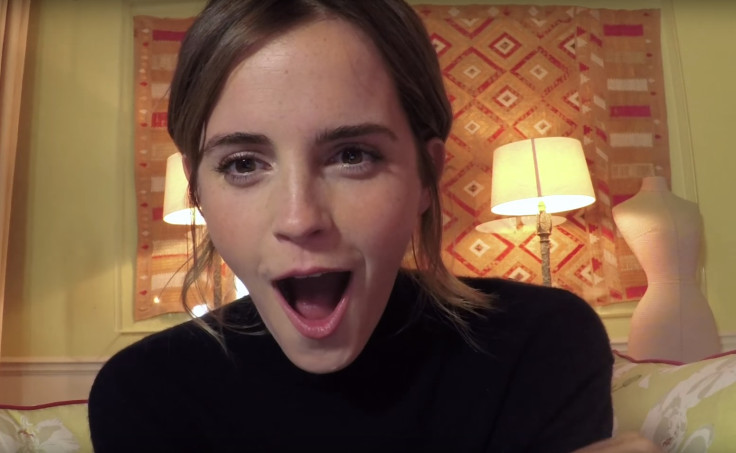 Emma Watson may have just found the perfect way to pull attention away from the fallout over her topless Vanity Fair shoot. The 26-year-old actor, who rose to fame playing Hermione Granger in wizardry franchise Harry Potter, has revealed some intimate details about her unusual beauty regime – and fans may be pleasantly surprised by her honesty.
The British starlet divulged that Fur Oil guarantees that every hair on her body – including her lady garden – is soft and tamed.
"I use Fur Oil. I'll use that anywhere from the ends of my hair to my eyebrows to my pubic hair," she said of the beauty product, which is made from grape seed, jojoba, tea tree, and clary sage seed oils.
Watson, who can next be seen playing protagonist Belle in a live-action remake of Disney classic Beauty And the Beast, also enjoys nothing more than a long soak in the bath.
"I have a bath every single day of my life. And if I can have two or three — amazing. Nothing terrible is going to happen in the bath, so I always find time for that," she explained. "I'll take phone conversations in the bath, anything."
Watson, who has been bleaching her top lip since she was nine, believes it is high time the cycle of shame was broken. She is leading by example by letting fans see what exactly goes into getting celebrities ready. "It's funny — I was just talking to my friend before this about how in the Instagram era it's so easy to edit your life so that it looks perfect. But I bleach my top lip and tweeze my eyebrows and you'd never get to see that, even though it's a part of my routine."
"There's still so much shame around the things you do to get ready while you've got a towel wrapped around your head. It's important to me not to edit that out. I've been bleaching my top lip since I was nine. I don't do it very often, but I do it!" she said.
As a goodwill ambassador for UN Women and figurehead of the gender equality campaign HeforShe, the feminist said she is "quietly stunned" by the barrage of criticism she received for posing in a sheer top with her breasts partially exposed in Vanity Fair magazine.
"Feminism is about giving women a choice. Feminism is not a stick with which we beat other women with," said the 26-year-old in an interview with Reuters. "It's about freedom, it's about liberation, it's about equality. I don't see what my tits have to do with it. It's very confusing. I am confused. I am just always quietly stunned."
Beauty And The Beast is scheduled to be released on 17 March 2017.