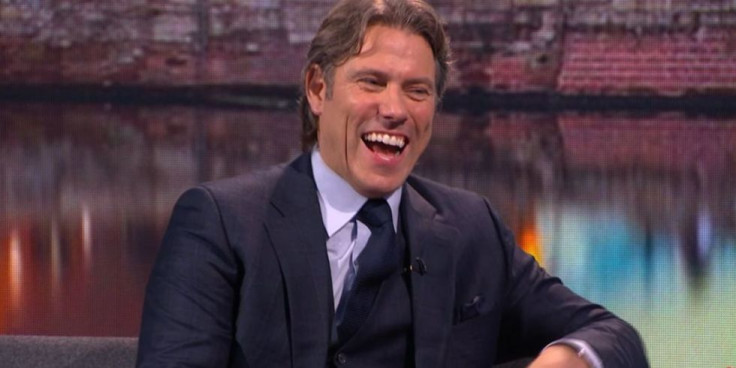 After David Walliams' lukewarm reception from critics and viewers on ITV's debut of The Nightly Show last week, new host John Bishop didn't fare much better on Monday night's (6 March) offering.
Taking over from Walliams, fellow comedian Bishop, 50, tried his luck at bringing ratings back up for the iffy new ITV show which has replaced the regular News at Ten slot, a decision deemed a little risky by critics and viewers.
As it stands, The Nightly Show's saving grace is to reinvent itself each week with a brand new host and constant tweaks to its format, and despite the Liverpudlian comic poking fun at Trump and rocking with guest star Roger Daltrey, viewers were still as bemused as last week.
One fan stated: "Felt for Roger Daltrey having to sit in discomfort while subjected to an "interview" of Jools Hollandesque idiocy by John Bishop last night," as another put: "what rubbish bring the news back now".
A third criticised Bishop's shouty presenting skills, adding: "Terrible! Why was he shouting so much & looking at wrong camera most if time? Won't be watching again. #turnoff" as another continued: "John Bishop was beyond terrible! If he'd been on Britain's Got Talent, all the x's would have closed him down. We just switch over!"
Amid the criticism, some praised Bishop for taking on the new show, with one person writing: "Much prefer @JohnBishop100 hosting on #thenightlyshow. He seems a lot more comfortable," as another said: "@JohnBishop100 TV gold, wasn't sure about #thenightlyshow but warming to it now, love this guy".
Despite the mixed opinion, Bishop has until Friday night to turn things around, which is quite possible with his comedy experience. It will be interesting to see how next week's host Davina McCall is received, as well as Bake Off legends Mel and Sue the week after or Gordon Ramsay the week after that.
The Nightly Show continues tonight at 10pm on ITV.