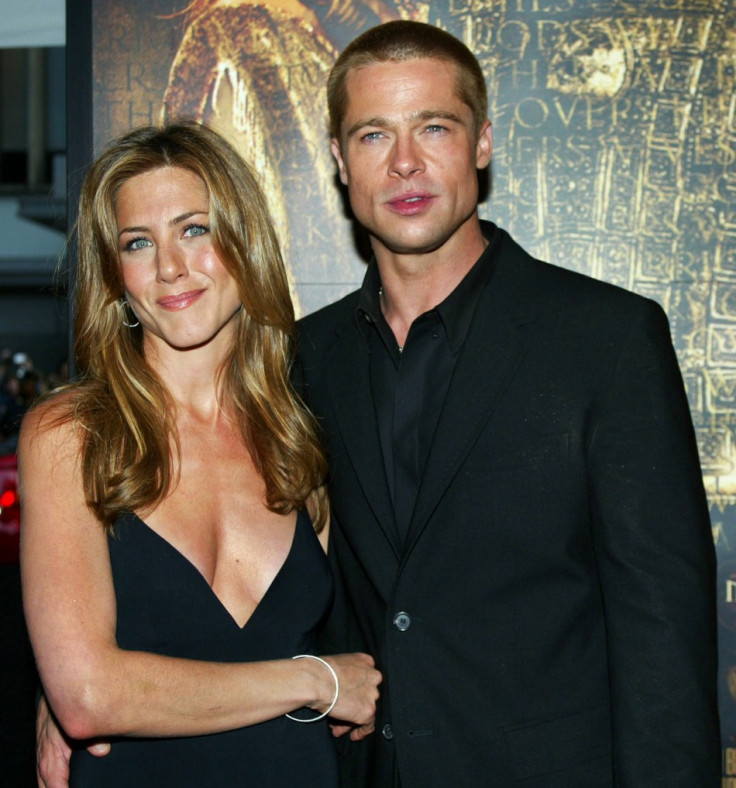 Former couple Jennifer Aniston and Brad Pitt were seen together on the small screen during a special episode of Friends back in 2001 and a new report suggests that the 48-year-old Horrible Bosses star wants to work again with Pitt, who is going through a bitter divorce from Angelina Jolie.
A source told Hollywood Life, "Jen [Aniston] would work with Brad on screen. It would have to be the perfect role and all the stars would have to align, but it's definitely something that would benefit their careers."
However, it seems like Aniston is not interested in working on a romantic movie with the Allied star. The source said, "She has thought maybe it would be easier for them to start something as voices on a future animated film – not characters that would be romantic with each other. She would highly consider it, so much so that she thinks it's more likely than a Friends reunion."
Pitt and Aniston split in January 2005 after five years of marriage, following which he met Jolie on the sets of their film Mr And Mrs Smith. Pitt and Jolie dated for nine years before tying the knot in 2014 and the latter filed for divorce in September 2016.
The Friends star is now happily married to Justin Theroux, with whom she tied the knot in 2015 in a secret ceremony in their $22m (£17.9m) Bel-Air mansion. Previously, a report in Hollywood Life had calimed that Pitt had exchanged a few texts with his ex-wife Aniston. A source said at the time, "They started talking once he wished her a happy birthday. Brad told her he's having a hard time with his split and they exchanged a few texts reminiscing about the past."
The report also suggested that Theroux is not worried about his wife's phone conversation with Pitt. A source was quoted as saying, "Justin is OK with them being friends... [and he knows] Jen just wants to be nice."