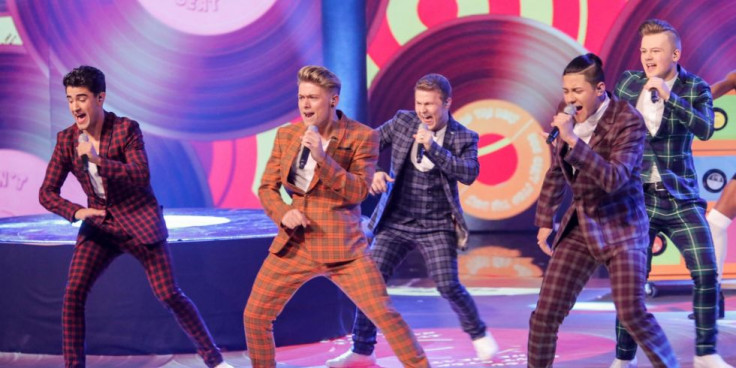 Gary Barlow's new singing talent show Let It Shine has been criticised after it emerged that the show's winners Five to Five would be backing singers in upcoming Take That musical The Band.
Producers have been accused of "misleading" viewers by making it seem that the talent show winners would the starring members in a musical based on the music of Take That.
According to The Mirror, the crowned winners of last week's finale, Five to Five, will not even have a speaking role in the production.
Instead of focusing on the hard-earned winners, AJ Bentley, Sario Solomon, Curtis T Johns, Nick Carsberg and Yazdan Qafouri, the show will follow five 16-year-old female fans of the band.
Fans and critics of the show have slammed the BBC for not making the roles clear. One viewer wrote on Twitter: "Is it true that the winners of Let It Shine, are not even going to be the lead roles and just backing singers? That is so harsh!!" while another put: "Wow, what a con".
The BBC responded to complaints, stating: "With Let It Shine we always said we were casting for a band to appear in a musical based on the music of Take That and they had to be able to sing and dance – like a boyband.
"The winners will sing and dance to 14 Take That numbers in Gary's musical. We never said we were casting actors. But they will be front and centre of the musical."
After eight weeks of gruelling auditions, performances and celebrity guest stars along with a few famous judges, Five to Five were announced as the stars of The Band last month.
Speaking to Digital Spy after the live final, Barlow said: "The interesting thing about what these guys are gonna do is, there's no spoken acting for these guys at all. It's all done through song which is interesting for us because, especially tonight when they did a song from a musical, how do you act out a song? They did brilliantly."
IBTimesUK has reached out to the BBC for comment.