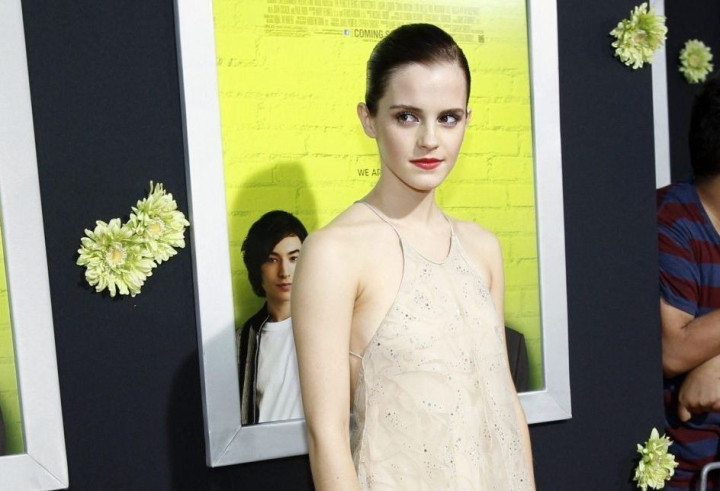 Emma Watson has admitted she had a crush on her Harry Potter co-star Tom Felton, who played Draco Malfoy. She was heartbroken when she discovered her feelings were not reciprocated.
"Between the ages of ten and 12 I had a crush on Tom. I used to go into work in the morning and look at the call sheet to see if he was going to be in every day. He was a bad guy, a few years older than me, and had a skateboard and that did it for me," the 22-year-old confessed, adding, "He totally knew but said he only saw me in a sisterly way and that broke my heart."
She dismissed rumours of romantic connections with her other co-stars Daniel Radcliffe and Rupert Grint.
"There was no romance between me and Daniel or Rupert. The whole 10-year period I never so much as pecked one of them on the cheek," she continued, "Rupert gave me a beaver when we all left. He sponsored a beaver for me for a year."
Incidentally, Felton too had feelings for an older person - actress Helena Bonham Carter.
"I had a little boy crush on Helena Bonham Carter - she's a very beautiful woman," the 25-year-old actor has said.
Watson is busy promoting her new film, The Perks of Being A Wallflower, based on Stephen Chbosky's best-selling novel of the same name. In it she plays her first major role since Hermione Granger.
"I didn't know if I believed in myself yet as an actress, outside the role of Hermione, which I knew I could do, and I did for a long time. I didn't know if I had other people in me or not," Watson admitted to Jonathan Ross on ITV 1, adding, "I did doubt myself a little bit. I think I'd just played one person, who in many ways was similar to my own personality, and I played her for ten years and I got so comfortable doing that, that the idea of coming out and playing somebody else was terrifying."