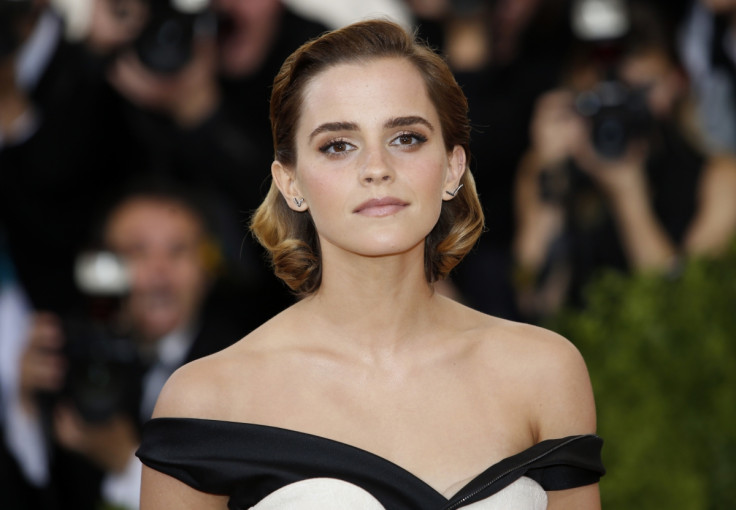 A person's music taste says a lot about them and, in this case, Emma Watson looks as though she may be soulful and smooth with just the right amount of sass. The Harry Potter star wore her heart on her sleeve when she inadvertently revealed a love for Tina Turner on ITV.
The 26-year-old actor, who rose to fame playing Hermione Granger in the wizardry franchise, was left red-faced during an appearance on ITV's Lorraine – discussing her latest project, Disney's Beauty And The Beast – when her phone went off with a rather specific ringtone.
Watson grabbed the phone as Tina Turner's 1989 hit Steamy Windows hit the soundwaves, but the damage had been done and she was left offering explanations and apologising profusely. "That is so embarrassing! That is my phone. That is Tina Turner."
After receiving reassurance from presenter Mark Heyes that her reputation was still very much intact and that she had the "best ringtone ever", she laughed: "I'm glad that I'm forgiven because it's Tina Turner, otherwise that would have been terrible – I'm so sorry!"
Following the awkward interruption, the pair got the interview back on track and Watson opened up about playing and Belle in the live-action remake. "It's definitely a different vibe (being the lead in musical / dramatic role)," she said. "You kind of have to set a tone, you're there every day, you have to have a sense of the piece as a whole and what your character's arc is but also what the story's arc is..."
The third single from Tina Turner's Foreign Affair album, Steamy Windows, – a ditty about getting intimate in the backseat of a car – was released during a musical career spanning five decades. Conversely, though the opportunity to appear in a Disney fantasy-musical felt like a dream come true for Watson, the stage-school veteran admitted she found the prospect of singing on film: "nerve wracking."
"I'd sung as a child and I really loved it," she smiled. "I was in musical plays and my mum helped me record a song just for fun, and I loved it. But I just hadn't done it for such a long time, so it was like learning to ride a bike again."
Beauty and The Beast is currently scheduled to reach both UK and US cinemas on 17 March 2017.