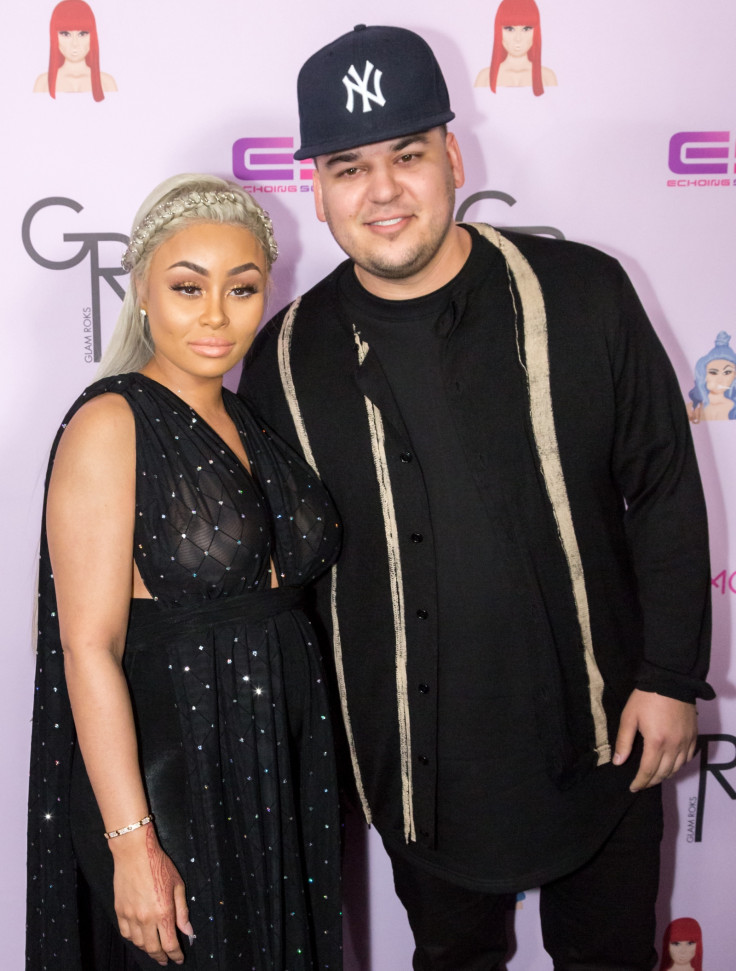 Rob Kardashian can't hold back his emotions after welcoming his bundle of joy Dream Renee to the world. He shared the first picture of his baby girl on Instagram and posted a heartfelt message for Blac Chyna and thanked her for giving him the happiness.
"Today was amazing," the 29-year-old reality star wrote on the image sharing website while gushing about Chyna for being a strong woman. "I am so lucky!! Thank you @blacchyna for having our baby and being so strong! I love you so much and can't wait to see her get older day by day with you Chy! I love you and Dream so much and appreciate both of you."
The first image of Dream, shared by Rob, has melted the heart of social media users, who are calling her the 'mini Rob' for her striking resemblance to her father. The Arthur George socks designer took the occasion to tease the new mother about his baby daughter's look and wrote: "I know everyone saying that's my twin but that's definitely your nose," he concluded.
Blac, whose real name is Angela Renée White, also shared an adorable video of the newborn and introduced the baby girl to her 9 million Instagram followers. It appears Rob is smitten by his baby as he was heard saying "Look at you Kris Jenner haircut" praising Dream's thick hair.
Meanwhile, Hollywood Life reported that the Kardashian son broke down in tears of joy soon after the baby was born through c-section. The reality star was so emotional that his mother Kris Jenner has to console him during his happiest moment. "Rob is taking the birth of his daughter with such emotion, that Blac and Kris have to console him. He's crying more than the newborn! He's so excited, overwhelmed and overjoyed. The minute she was born, Rob's eyes lit up. He started shaking instantly and his mouth was wide open and face covered with tears of joy."
Considering the roller coaster ride of his life since his weight gain, it definitely is a moment for Rob to live and enjoy the true happiness. Soon after the new Kardashian baby news, congratulatory messages poured in for the couple.