Dwayne 'The Rock' Johnson's heartfelt message following Donald Trump win: 'Lead by example'
'The most important thing we can do right now is, be 100% committed to becoming a better country,' he said.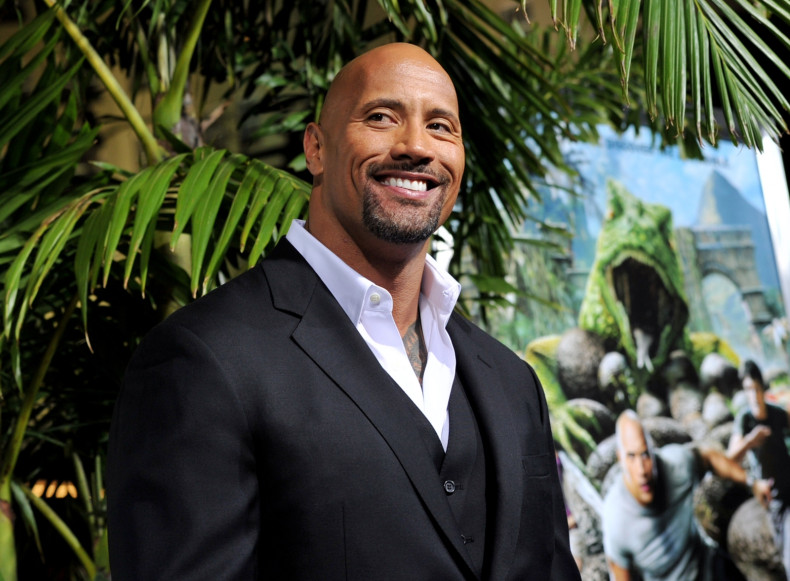 Amid updates about his upcoming movie Jumanji reboot, Dwayne Johnson has shared a serious message with his fans in the wake of the US election result that declared Donald Trump as the president of the country.
While many celebrities expressed shock and grief over Hilary Clinton's loss to Trump in the US presidential election, The Rock tried to calm his fans down with a heartfelt note he shared through his Instagram account and has urged fans to 'focus on future'.
"The most important thing we can do right now is, be 100% committed to becoming a better country. Many Americans are heartbroken and many Americans are happy. Let's let the emotions of both sides settle and focus on our future. Concentrate on things we can control... work ethic, attitude, faith etc," the Fast and Furious actor wrote on the image sharing website captioning a picture where he sports a serious look while wearing a US flag-themed T-shirt.
The 44-year-old WWE star urged his 69 million followers to 'lead by example' following the election result that has received mixed reaction from the Americans. He wrote: "We all wear a lot of hats in today's crazy life we live and the one I'm most proud of is being a father to two beautiful young daughters. At this time the only thing I can do for them is to continue to try my best to lead by example."
"I don't know what it's like to be born into wealth, nor I do I know what it's like to be a career politician. I do know what it's like to put in the hard work every day with my own two hands and earn my success from the sweat of my brow. That's all I know and all I'll continue to do. Lead by example. I encourage all of you to do the same. We got this. We're Americans and we forever "Hold the line," he concluded his lengthy post.
Johnson is constantly updating his fans regarding his upcoming movie Jumanji 2 which is slated to release in December 2017. He shared an image on 9 November teasing a fiery action sequence where his character is all set to take down the 'evil' ones while riding on his motorcycle.
"Check out this bad ass custom made flame thrower that's secured with metal grips under my forearm giving me more leverage to drive my motorcycle with one arm - and kill evil shit with my other," he captioned the on-set image.