'Empty' Wayne Rooney Tells England Fans: 'Sorry for World Cup Exit'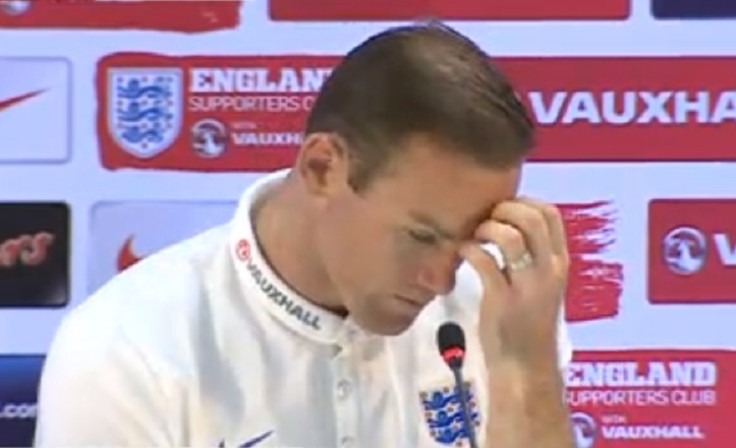 Wayne Rooney cut a dejected figure as he faced the media after England's World Cup disaster in Brazil.
The forward said sorry to fans who travelled thousands of miles or stayed up late, only for England to be dumped out of the competition after just two games.
The "frustrated" 28-year-old said it was an "empty feeling" after Italy and Uruguay ended England's World Cup dream.
"We're sorry for not going through. We've dedicated our lives to this tournament and unfortunately we haven't succeeded," said Rooney ."Hopefully in the future we'll give them something to be happy about."
Rooney insisted manager Roy Hodgson was the right man to take the team forward, following speculation over whether the boss should go.
"Roy is the man to take us forward. He's changed the way we play over the past couple of years," said Rooney. "You can see the progression; obviously the results have been disappointing over the past two games.
"You can feel the progression and this will help them. Hopefully in the future this will make us a better team."
The Manchester United star said his first World Cup goal - netted against Uruguay, meant nothing amid such dire circumstances for England.
Instead, the player some claim is England's only world-class performer said he was left with a "strange" and "empty feeling."
He said: "This team is much bigger than Wayne Rooney is," he said. "I'm part of this team and working hard to make this team successful.
"It's not about me scoring, it's about us trying to do the right things; I think we did some good things. We tried to be positive but at the end of day we lost two games.
"It's a hard feeling to have. In previous tournaments we maybe haven't played as well and gone through, whereas in this tournament it's been fine margins and we could have quite easily. It's tough to take
"It'll be tough these next few days but we have to be strong as a team and make sure we're ready for the game on Tuesday."
Costa Rica is the third and final group D match for England, which is now a dead rubber following England's exit.
Rooney called his team-mates to remember the pain of this competition to make them stronger in future.
"We all can learn from this. It's vital we do that. We take the pain we're feeling now and remember that come the next tournament. We have to learn from this. We have to be more clinical and maybe take our chances more and then we probably wouldn't be in the position we're in."
© Copyright IBTimes 2023. All rights reserved.