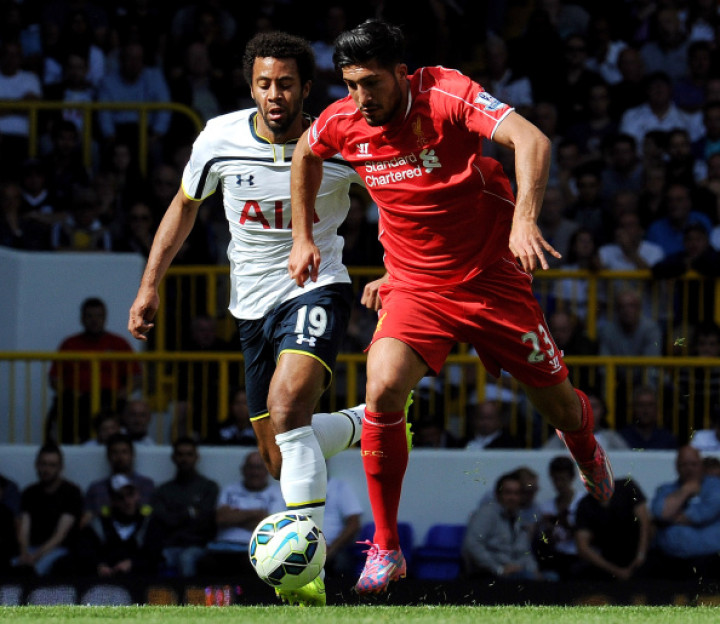 Liverpool summer signing Emre Can has revealed that he rejected a chance to rejoin Bayern Munich before making a switch to Anfield.
The German midfielder came up through the ranks of Bayern's youth system before making it to the first team in 2102. However, lack of first team opportunities saw him leave the Allianz Arena and make a switch to Bayer Leverkusen in 2013.
Can impressed in his debut season with Leverkusen, which saw him attract interest from both Bayern and Liverpool. The Bundesliga champions had an option to buy back their former player, which could be triggered in 2015.
However, the 20-year-old was not keen on returning to Bayern. Can admitted the discussions he had held with Reds manager Brendan Rodgers convinced him to join Liverpool earlier this summer.
"Bayern had a buyback clause but that didn't kick in until next year. There were some discussions with Bayern this summer but I decided the best thing for me would be to accept the opportunity to come to Liverpool," Can told the Liverpool Echo.
"Before I came here I had discussions with Brendan Rodgers and that made my mind up. From those talks I was very positive about this move. This whole club is very ambitious and positive about how it wants to play football. That's the way I want to play football too."
"Liverpool believe in the same things and that's why I came here. I want to stay here for a long time. The situation was that I wasn't getting much match time at Bayern."
"As a young player you need games under your belt. Leverkusen wanted me and I took that chance. I'm glad I did as they gave me the chance to play. When I left Bayern for Leverkusen it was never certain that I would go back there. You can never say what will happen in the future."
"Last season I was fully committed to Leverkusen, I wasn't thinking about what would happen years down the line. You never know what will happen in football. Now I'm here and I'm fully committed to Liverpool," the former Bayern midfielder concluded.