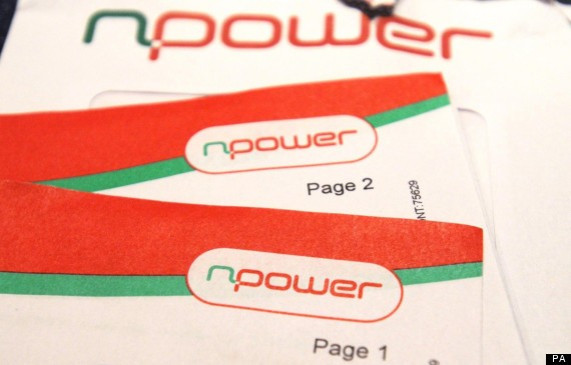 RWE npower has become the third, out of the largest six energy companies in the UK, to hike energy prices.
The group said it will raise household charges for electricity and gas by 9.3% and 11.1% respectively.
The price hike comes as Britain's household finances are being squeezed by a prolonged, significant rise in energy prices, driven by the 'big six' companies which together account for 99% of the country's energy sector.
Centrica said it will raise its household charges for electricity and gas by an average of 9.2% from November. Meanwhile, its subsidiary British Gas said its electricity and gas prices will rise by 10.4% and 8.4% respectively, from November 23.
Only a week ago, SSE announced it will raise its charges for electricity and gas by an average of 8.2%. RWE npower is expected to unveil its energy price increases this week [Figure 1].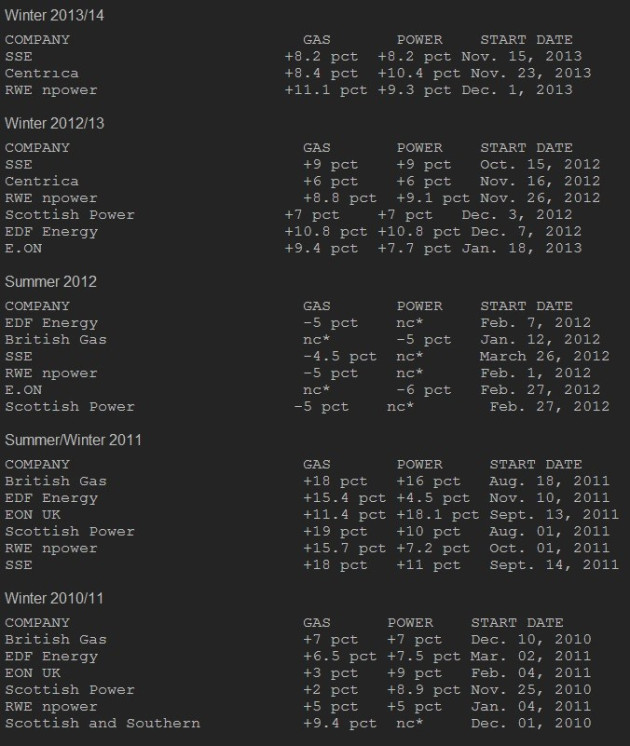 Political Energy Row Heats Up
Labour leader Ed Miliband pledged in September to freeze energy prices until 2017 if the party wins the general election in two years.
Since then, the coalition government has hit back on energy price hikes, for the second time in under a week, in a bid to stem the inevitable tide of public anger over the rise in household bills.
The Archbishop of Canterbury, and former oil executive, Justin Welby waded into the energy price rise debate by slammin the 'Big Six' for their "inexplicable" price hikes and said they are under an obligation to behave "morally" instead of just maximising profits.
Meanwhile, Markit warned that Britain's economic recovery could lose some momentum as energy price hikes and lower wages begin to eat into households' disposable income.
The Markit Household Index indicator of British household confidence is currently held at 41, which is well below the 50 mark that indicates households are optimistic about their finances, following a fall in job security and frozen wages.