Archbishop of Canterbury Justin Welby Slams 'Big Six' Energy Firms for 'Inexplicable' Price Hikes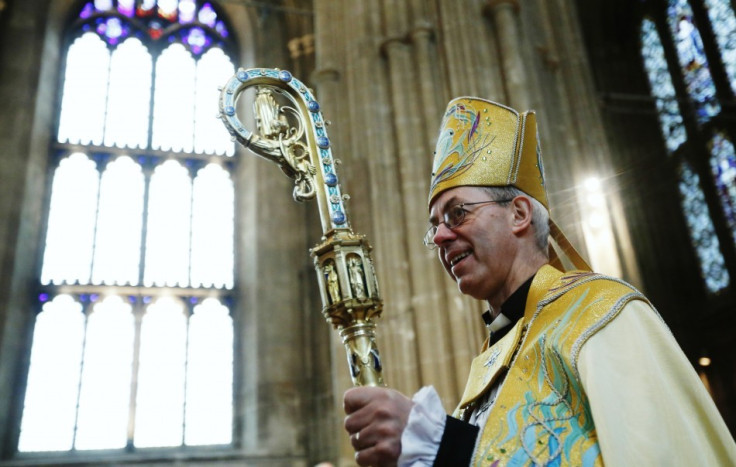 The Archbishop of Canterbury Justin Welby has slammed the UK's largest six energy companies for their "inexplicable" price hikes and said they are under an obligation to behave "morally" instead of just maximising profits.
Following price hikes from SSE, British Gas and Centrica over the past week, Welby, a former oil executive, said energy firms should be aware of their social obligations.
"The impact on people, particularly on low incomes, is going to be really severe in this, and the companies have to justify fully what they are doing," said Welby.
"I do understand when people feel that this is inexplicable, and I can understand people being angry about it, because having spent years on a low income as a clergyman I know what it is like when your household budget is blown apart by a significant extra fuel bill and your anxiety levels become very high. That is the reality of it."
The 'Big Six' energy companies make up 99% of the UK energy sector.
Bills are due rise by an average of 9.2%, taking the typical annual dual fuel bill up by more than £120 to a record of £1,465.
Centrica said it will raise its household charges for electricity and gas by an average of 9.2% from November, while British Gas said its electricity and gas prices will rise by 10.4% and 8.4% respectively, from November 23.
Only a week ago, SSE announced it will raise its charges for electricity and gas by an average of 8.2%, and RWE npower is expected to unveil its own energy price increases this week.
"They have control because they sell something everyone has to buy. We have no choice about buying it," said Welby.
"With that amount of power comes huge responsibility to serve society.
"It is not like some other sectors of business where people can walk away from you if they don't want to buy your product and you are entitled to seek to maximise your profit.
"The social licence to operate of the energy companies is something they have to take very, very seriously indeed."
Hitting the Poor
Britain's economic recovery could lose some momentum as energy price hikes and lower wages begin to eat into households' disposable income.
The Markit Household Index indicator of British household confidence is currently held at 41, which is well below the 50 mark that indicates households are optimistic about their finances, following a fall in job security and frozen wages.
"[Fuel poverty] is a very severe issue... because real incomes are flat or declining and the cost of energy has gone up," said Welby.
"It ties in with the food banks and the debt. They are all part of the reality of life for many people today."
Labour leader Ed Miliband pledged in September to freeze energy prices until 2017 if the party wins the general election in two years.
"If we win that election in 2015 the next Labour government will freeze gas and electricity prices until the start of 2017. Your bills will not rise. It will benefit millions of families and millions of businesses," said Miliband in his conference speech.
Meanwhile, Britain's Coalition government hit back on energy price hikes, for the second time in under a week, in a bid to stem the inevitable tide of public anger over the rise in household bills.
© Copyright IBTimes 2023. All rights reserved.