England bowling coach David Saker has admitted that he is working hard to get Stuart Broad back to his top form, with the bowler hoping to be at his best by the third test against India.
England got the series against their tough opposition back to 1-1 after the second test, recovering from a confidence-shaking loss in the first, and while the team picked up in their form Broad is still not performing to his best.
And Saker has admitted that behind the scenes the team know it's a situation that is not ideal for Broad, though he hopes it can improve quickly.
"It is a bit of an issue," he admitted to the Telegraph. "He has not bowled as we would have liked. But he's not the first bowler to come over here and find it hard."
He continued: "Stuart's not a great yet. He has to learn ways to become great. If he gets the next Test he has to be ready for it.
"During my tenure as bowling coach, I haven't had too many players down in confidence and form. I hope I can do some stuff over the next few days that can help."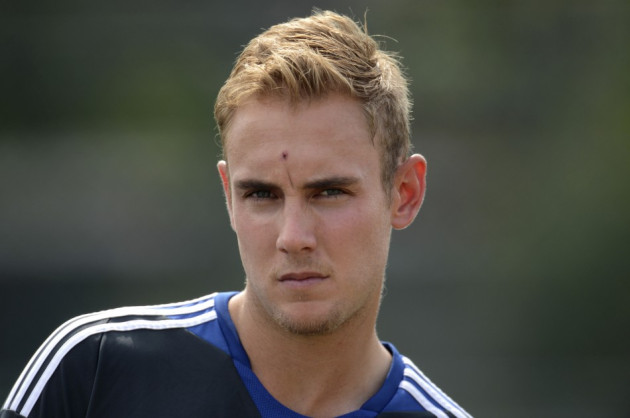 England are hoping to win the Test series at India for the first time since 1984-85. And as Steven Finn looks to be in the fray for a return to the squad, Saker says he is hoping that a thigh strain won't hold him back for too much longer.
"We've got our fingers crossed he gets through, number one; if he gets through unscathed and bowls well, his name will definitely be talked about for selection," Saker explained. "He's got that x-factor, a bit of pace, that height that always means you could get variable bounce over here - so his name will be bandied around for sure for that second seamer's spot.
But Saker admitted: "We were really confident he'd be right for this Test. So I'm not sure.
"I've just got my fingers crossed he gets through; if he does, we can make a decision.
"We're not getting too far ahead of ourselves. We want to make sure he gets through his three or four spells and gets some rhythm; then his name will come up."