Kevin Pietersen has been informed that he still has a chance to resurrect his England career if he makes a public apology.
It is believed that Pietersen will make another apology in the coming days as England decide whether or not to recall the batsman for their upcoming tour of India.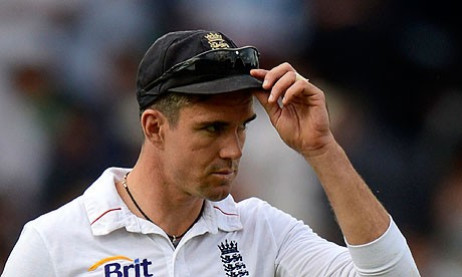 The 32-year-old has not been included in an England squad in any form of cricket since he was found guilty of sending "provocative" text messages to South Africa players during the Test series earlier this summer.
England made the decision to drop Pietersen from the final Test match against South Africa, while he was also excluded from the Twenty20 squad for the World Cup in Sri Lanka.
"It does appear that the first stage of Pietersen's reintroduction to the England camp will start sometime this week - and possibly as early as Tuesday," revealed BBC journalist Jonathan Agnew.
"This will include an apology from the batsman for his conduct, and particularly for the text messages that were sent between him and the South African dressing room.
"We can also expect an assurance that England's commitments will come first - that is, after all, where all of this began and it remains the central issue.
"It will then be for the management and selectors to decide whether Pietersen will be a late addition to the team to tour India next month."
England play four Tests against India, beginning on 15 November in Ahmedabad as they look to respond to their series defeat at the hands of South Africa.
Pietersen was not expected to feature at all in the tour and was targeting a possible return against New Zealand in February next year.
The Surrey batsman has already apologised to former captain Andrew Strauss but will now have to speak to Alastair Cook in order to try and convince the opener to restore him to the squad.