England manager Roy Hodgson has defended his side's performance against Ukraine on Tuesday in spite of a mass uproar in the media and among the fans following their insipid 0-0 draw in Kiev. The Three Lions failed to push up the heat and spent the majority of the game chasing shadows and defending deep, with the likes of Jack Wilshere, Theo Walcott and Ricky Lambert left isolated up front.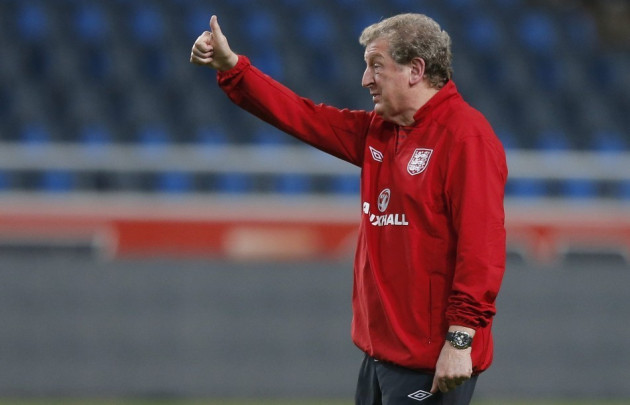 A point is a good result for Hodgson's side who sit at the top of Group H, while Montenegro and Ukraine stay breathing down their necks, only one point adrift in second place. England have two home games left against Poland and Montenegro in the next iteration, the results of which will determine their fate in the 2014 FIFA World Cup.
"I cannot comment on what people think at home, but I don't think that is a fair comment on our performance. If the expectations upon us are now so great we come to places like Ukraine and are expected to roll teams over, it will be difficult for us ever to get a good result," Hodgson said.
"I will stick to my ignorance. I think it is a good result. I am surprised that has not been the reaction back at home. Who are we talking about? There are 60 million people back there. I find it a difficult one to answer. Before coming here, the feeling among you people was that a draw would have been a good result. So I am surprised to hear people say that what I thought was a good performance has become underwhelming yet again," he added.
England were undeniably short up front with the likes of Wayne Rooney, Daniel Sturridge and Andy Carroll out injured while Danny Welbeck was suspended for the game. Alex Oxlade-Chamberlain was also a notable absentee, which seriously hindered England's attacking prowess up front.
"Our options, attacking-wise, were limited as three of our top strikers were not available. We had a top player in [Alex] Oxlade-Chamberlain also unavailable. I thought the players who took their place did a remarkable job. We knew with 70,000 people here and the Ukraine team in good form, after recent results, it would not be easy and I am pleased with way we dealt with it," Hodgson clarified.