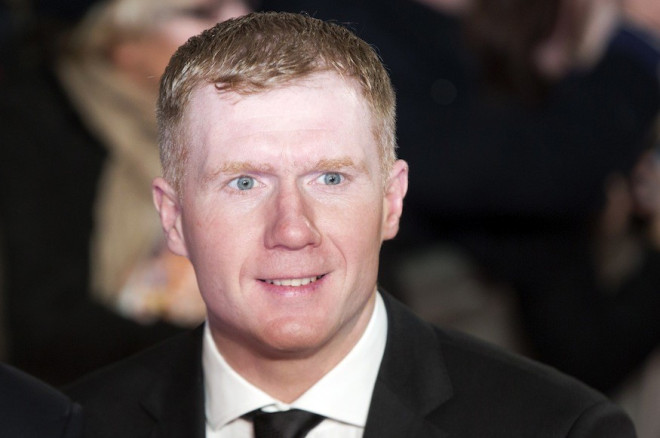 Manchester United legend Paul Scholes has urged England manager Roy Hodgson to adopt Liverpool's tactics during the World Cup this summer.
Brendan Rodgers' side, which regularly fielded five or more England players, finished second in the Premier League table last season and scored 101 goals in their 38 games.
Hodgson's 23-man squad for the World Cup contains Liverpool stars Steven Gerrard, Jordan Henderson, Raheem Sterling, Daniel Sturridge and Glen Johnson, and Scholes believes he should base his strategy around them.
"England fans, and myself as an England fan, would rather see 3-all games than dull, nil-nil draws. I'd love to see Roy be brave enough to play like Liverpool - or Man United teams of the past," Scholes wrote in his Paddy Power blog.
"It would be refreshing for England to adopt Liverpool's attacking mentality in Brazil, really go for it. That means certainly four, and possibly five, Liverpool players in the England starting XI against Italy on June 14.
"The thing I admired most was the swagger of their play and how they terrorised opponents, which reminded me of United at their best. The reports I'm hearing now from the international set-up are very positive and while I still doubt Roy Hodgson will start with such an attacking Liverpool-style approach, I'd love to see it."
As England prepare to start their pre-World Cup friendlies, Scholes labelled Hodgson's decision to omit United midfielder Michael Carrick from his 23-man squad as a 'mistake'.
The former Three Lions midfielder believes that there is no player capable of replacing Gerrard in the starting XI if the Liverpool and England skipper suffers from unfortunate setbacks.
"My opinion at this moment is that England's success in the group stages hinges on Gerrard staying fit. However, not bringing Michael Carrick is a mistake" Scholes continued.
"If there's an injury to Gerrard nobody jumps out to replace him, assuming Roy considers the Liverpool approach."
England play Peru at Wembley Stadium on Friday and also face Ecuador and Honduras in the US, before travelling to Brazil for the tournament.