England star Wayne Rooney has said that he hopes he can score his 50th international goal and break the goalscoring record against Switzerland at Wembley and that he goes on to score plenty more goals in the coming years.
Rooney scored a penalty in England's 6-0 win away to San Marino, a result that saw England become the first nation outside of hosts France to qualify for Euro 2016. The 29-year-old's strike also saw Rooney equal Bobby Charlton's record of 49 goals for England.
The Three Lions now play Switzerland at Wembley knowing that only a point is needed for them to win the group. Rooney said it would be nice to reach 50 goals at the iconic venue, but that his main focus was on getting a winning result for the team.
"Of course it would be nice to do it at Wembley. Iconic stadium obviously for everyone in England and around the world so it would be nice to do it, and move on from that and concentrate on the team again," he said.
"To me that is the most important thing is to try to win the game tomorrow and as you said finish the group top. So if it happens tomorrow great but if not it is not something that concerns me, the main concern is the game," added Rooney.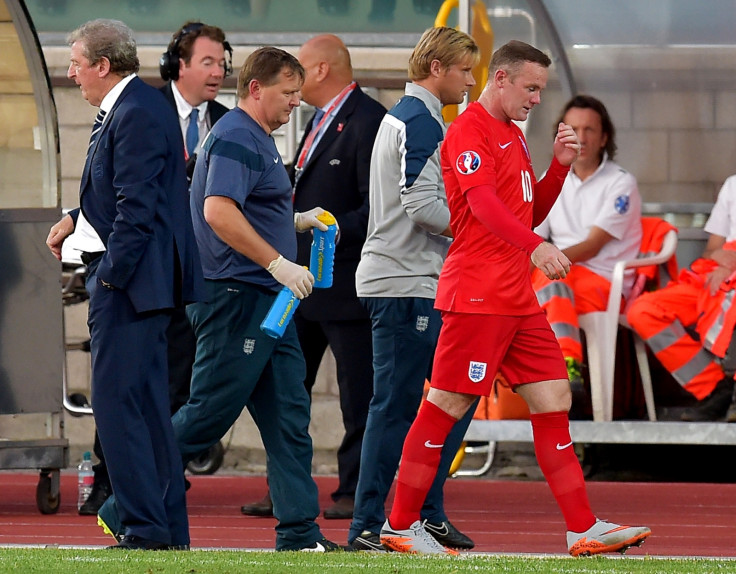 The Manchester United player also stated his hope to play for England over the coming years and go on to score plenty more goals after breaking the record.
"I feel that I have still quite a lot of games left to play for England. If I was just sat here saying I want to get 50 goals then I would be lying and I would be disappointed if I end my career on 50 goals. So I want to kick on and score as many goals as I can and still have plenty of games to do that. So hopefully by the time I have finished playing it will be more goals than 50," he said.
England manager Roy Hodgson made an assumption that Switzerland, second in Group E behind England, would also qualify, and said it would be useful to play another team which England might encounter during the European Championships.
"Obviously with them also basically qualified, it is going to be the two teams which will quite possibly meet up again in France," he said.
"You know this is an early tester if you like in relation to that. So we take the game very seriously. We would dearly like to put on a very good performance at Wembley tomorrow night and we would dearly love to win the game, however I personally appreciate Switzerland's football team as a nation," added Hodgson.
The next Group E game is against Switzerland at Wembley on 8 September then Estonia at home on 9 October and Lithuania away on 12 October.