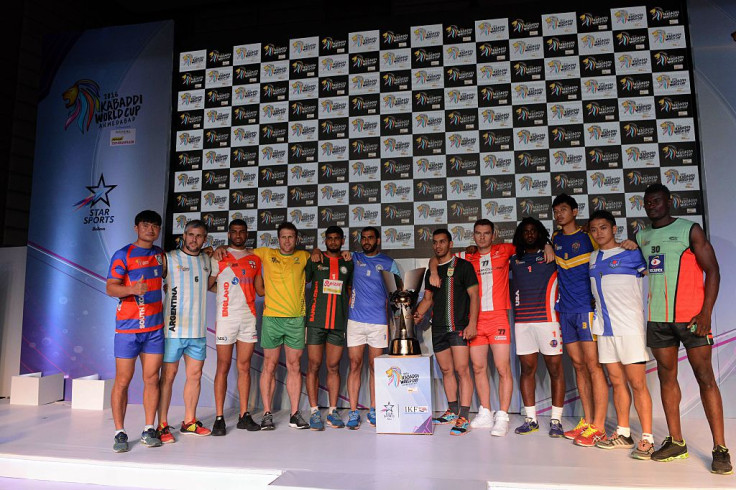 England will take on Bangladesh in the third match of the 2016 Kabaddi World Cup at the Arena by TransStadia in Ahmedabad, Gujarat. The clash between these two nations is a Pool A fixture scheduled on Saturday (8 October).
The English side had taken part in the previous two World Cups and it will be their third consecutive participation in the tournament. Failing to make it to the last four in the previous occasions, the England team led by Someshwar Kalia will be banking on making it to the semi-finals in 2016.
Bangladesh, on the other hand have made it to the semi-final in the last two occasions and have failed to make it to the final. They settled for a third place finish in 2004 and 2007 and the Asian side, led by captain Md Arduzzaman Munshi will be hoping to lift the World Cup on 22 October.
In the first Pool A match, South Korea were successful in defeating defending champions India. They registered a narrow victory over the host nation as the final scoreline was 34-32 in Korea's favour.
Where to watch live
The match starts at 3.30pm BST/10.30am EST/8pm IST. Sky Sports will provide coverage of the match in the United Kingdom, while Star Sports in England are the official broadcasters of the 2016 Kabaddi World Cup. Live streaming will be available on the Sky Sports' website in the United Kingdom and Hotstar in England.
TV Guide
United Kingdom: Sky Sports
England: Star Sports
England of America: Fox Sports
Canada: CBN
Saudi Arabia: OSN Sports