By far the world's largest steel producer, China plans to eliminate 100-150 million tons of annual production – more than the US produces per year – over the next five years. The Chinese government is trying to shrink bloated industries including steel, coal, cement, aluminium and solar panel manufacturing in which supplies exceed demand.
Award-winning Getty Images photographer Kevin Frayer visited the Zhong Tian (Zenith) Steel Group Corporation in Changzhou, Jiangsu province. He told IBTimes UK: "The steel company I visited is privately-owned, profitable and quite modern; it seems to work like a Western steel company. Most of what they produce is sold in China but around 20% is for export."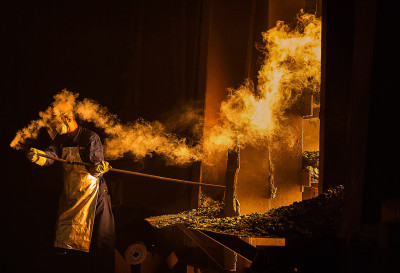 China said it will persist with controversial tax rebates to steel exporters to support the sector's painful restructuring, defying a US move to impose punitive import duties on Chinese steel products. The US has announced duties of 522% on cold-rolled steel used in automobiles, appliances and in construction.
A worldwide steel glut has become a major trade irritant, with China under fire from global rivals who say it is dumping cheap exports after a slowdown in demand at home. In Britain, Tata Steel cited low-cost Chinese competition when it announced plans to sell money-losing operations that employ 20,000 people. While a flood of cheap Chinese steel has been blamed for putting some overseas producers out of business, China denies its mills have been dumping their products on foreign markets, stressing that local steelmakers are more efficient and enjoy far lower costs than their international counterparts.
Foreign sales reached a record 112.4 million tons last year, up 19%, though total value fell 10.5% to $62.8bn (£42.7bn) as a result of plunging prices. More than half of large steel mills still made losses last year, according to the China Iron and Steel Association.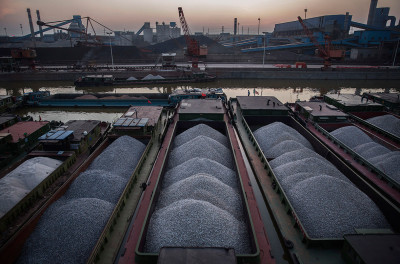 The steel plant that Frayer visited employs about 13,000 people. The company says it is profitable, but admits business has dropped marginally from past years. China has closed down many steel plants in an effort to streamline bloated industrial sectors and rejuvenate its flagging economy. China's minister of human resources has announced plans to eliminate 1.8 million jobs in coal and steel. Beijing announced a 100 billion yuan (£10.2bn, $15bn) fund to help laid-off workers find jobs.
Frayer told IBTimes UK: "The Chinese steel industry is the biggest in the world, and like a lot of countries, it has been an integral part of the country's growth. But with slowing demand here, the government is closing down several state-owned factories that are redundant. A lot of people – about two million – might be out of work.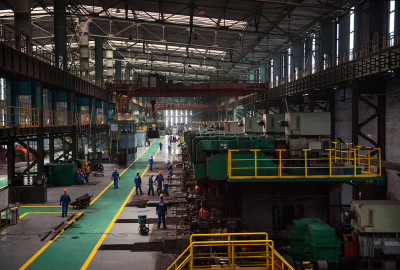 Frayer added: "I am also interested in how traditional industries are changing to reduce their environmental footprint. Given the size of the steel industry in China, and the country's critical pollution problems, the impact can be significant."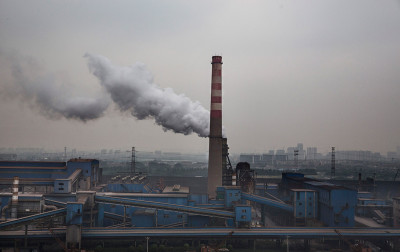 The abandoned Qingquan Steel mill stands on the outskirts of Tangshan, an industrial city in northern China that makes more steel a year than the whole of the US. The plant is one of dozens of "zombie mills" in Tangshan, where authorities have been told to reduce steel output to cut air pollution.