The Tibetan Plateau, known as "the Roof of the World", has been home to Tibetan nomads for centuries. However, the lives of many Tibetans are undergoing huge change. Many of the region's nomadic herders are being moved into houses in government resettlement developments.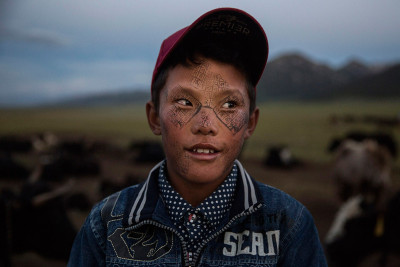 Activists have expressed concern that China's main aim with programmes such as resettlement is to control a restive population and that Tibetans have been given little option but to cooperate. "It's much easier to enforce administrative control over settled communities than over nomads in the grasslands," Kate Saunders, spokeswoman for the International Campaign for Tibet, told Reuters. "The Chinese authorities have aligned the policy with specific political objectives of eliminating separatism and eliminating expressions of Tibetan nationalism."
The Chinese government rejects criticism that it has repressed Tibetan religious freedom and culture, saying its rule has ended serfdom and brought development to a backward region. The government says resettlement gives herders access to health care and schooling and lets them benefit from China's booming economy by offering new job opportunities, such as working in tourism.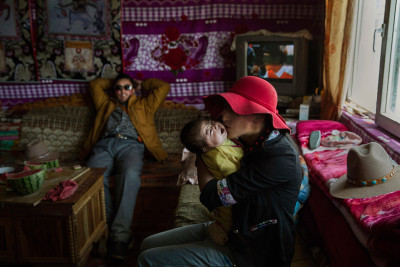 Award-winning Getty Images photographer Kevin Frayer has spent several years documenting the daily lives of China's ethnic minorities such as Kazakh horsemen and Uighur Muslims. He visited a festival sponsored by the local government in Yushu County, Qinghai, and documented Tibetan nomads and their rapidly vanishing way of life.