Tonnes of dredged sediment are set to be dumped on the Great Barrier Reef, with about three million cubic metres of mud to be laid on the world's largest coral reef system.
The Australian government agency that oversees the Great Barrier Reef approved the plan so that a major coal port can be expanded.
It said some of the "strictest conditions in Australian history" will be in place to protect the reef from harm, but environmentalists say this is not enough and that the plan will endanger the fragile ecosystem.
They believe the sediment will smother the coral and seagrass, while increased shipping traffic will increase the risk of accidents such as oil spills, which will place the reef at further risk.
The Abbot Point coal port in northern Queensland will be expanded so more ships can come into the port.
Greenpeace Reef campaigner Louise Matthiesson said: "This go-ahead for dumping is one more body blow for the Reef which further threatens marine life, its World Heritage status and Australia's tourism and fishing industries."
She said conditions on the approval require managers of the port to conduct further studies of dumping dredge to assess other potential dump sites. As a result, dredging cannot begin until 2015.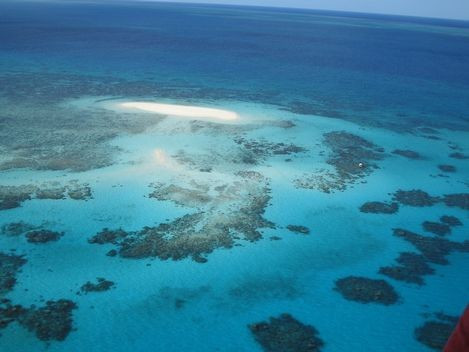 "Green lighting the reef's destruction makes a mockery of the Authority's charter which obliges it to protect the Great Barrier Reef Marine Park and the World Heritage Area," Matthiesson said. "Dumping dredge spoil within a World Heritage Area is a bankrupt development which will understandably rile the public.
"The government's priority should be to protect a reef which took millions of years to form, not take active steps to damage it. Marine scientists have rung warning bells of the consequences of dredging and dumping on the reef, which makes today's development an international embarrassment for the Queensland and federal governments."
Bruce Elliot, general manager for the marine authority's biodiversity, conservation and sustainable use division, assured people the Great Barrier Reef will be protected: "By granting this permit application with rigorous safeguards, we believe we are able to provide certainty to both the community and the proponent while seeking to ensure transparent and best practice environmental management of the project."
In 2012, UNESCO released a report highlighting concerns over the development of ports along the reef, warning it could place the marine park in danger.
Speaking at the time, Queensland Premier Campbell Newman said: "We are in the coal business. If you want decent hospitals, schools and police on the beat we all need to understand that."