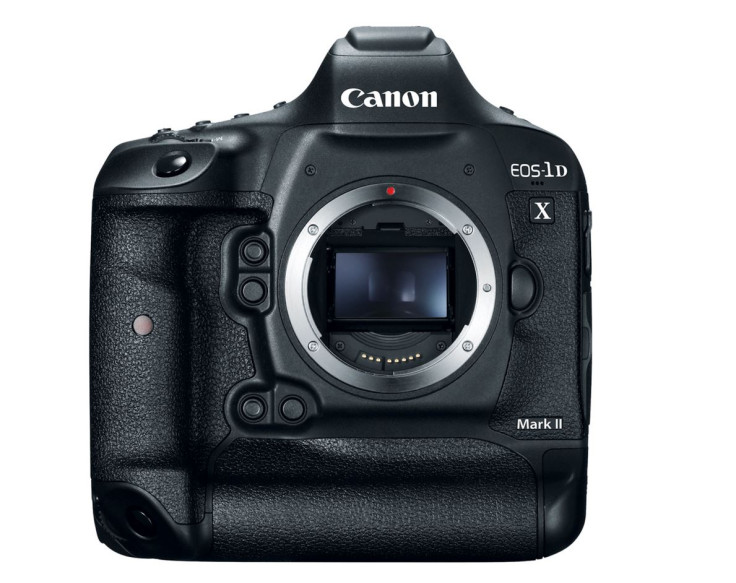 Canon's just-announced flagship DSLR camera, EOS-1D X Mark II, packs a 20.2 megapixel home grown CMOS camera sensor unit. It is priced at $5,999 (for the body only) or $6,299 (£4,342, €5,763.8) for the premium kit that bundles a 64GB CFast memory card and card reader.
Although available for pre-order now, Cannon's latest offering will start shipping in April, a month before its major rival Nikon rolls out its D5 flagship iteration with a suggested retail price of $6,499.95. Nikon's latest D series iteration was unveiled at the recent international Consumer Electronics Show in Las Vegas.
The 1D X Mark II is powered with a dual Digic 6+ image processor, capable of transferring data at a high speed, up to 170 RAW images at 14 frames per second (fps). You can also use the Cfast memory card to capture unlimited JPEG images.
Among other notable features is the capability of recording 4K video at up to 60 fps, or full HD video at 120 fps, which allows you to produce slow motion video even in low light conditions.
The camera comes with an improved 61-point viewfinder Autofocus with expanded coverage. Explaining the advantage of using the new Canon camera for wildlife photography, Charles Glatzer, renowned nature photographer and Canon Explorer of Light, said: "Having f/8 capability on all 61 AF points is a tremendous benefit to wildlife photographers."
"In order to capture tight shots of animals without disturbing them, I frequently have to use very long lenses — sometimes with an extender attached, which further diminishes the aperture. The improved AF allows me to frame the shot exactly the way I envision it, without having to compromise," added Glatzer.
In terms of connectivity, the camera supports Wi-Fi 802.11ac with the ability to easily transfer photos and videos to compatible smartphones via Canon's Camera Connect app. It sports a 3.2in touch screen LCD screen and uses Canon's LP-E19 Battery Pack. Head over to the official product page to place your pre-order.