Just four weeks on from Ernesto Valverde being appointed as Barcelona manager and the warning signs are already visible. The departure of Eric García and Jordi Mboula, two talented youngsters, shows that one of Valverde's main tasks – building on an attractive group of young talents at La Masia – will need time to be accomplished.
During the last decade, Barcelona have supplemented their squad with droves of starlets from their youth academy. Lionel Messi, Gerrard Piqué, Victor Valdés, Pedro Rodríguez, Sergio Busquets, Xavi Hernández and Andrés Iniesta were promoted, even though in some cases many doubted their skill and talent.
Puyol and Busquets, for example, were considered low-profile players before finally becoming top European footballers. The patience and the expertise shown by coaches such as Louis Van Gaal, Frank Rijkaard and Pep Guardiola made their dreams come true and the rest of the tale is dominated by silverware.
However, in recent years, Barcelona's youth policy has been more than questionable. The club has sold, for less than €16m, the likes of Héctor Bellerin, Marc Bartra, Marc Muniesa, Jonathan Dos Santos, Sandro, Isaac Cuenca, Denis Suárez and Gerard Delofeu.
Valverde was supposed to arrest this decline from day one of his tenure but 16-year-old Garcia has signed for Manchester City – Guardiola took advantage of his knowledge of La Masía - while Jordi Mboula (18) has arrived at Mónaco.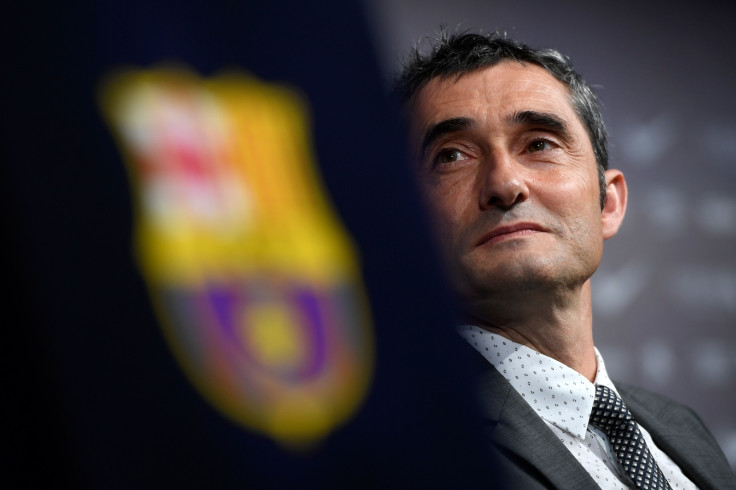 The club's recent recruitment policy has not sent a positive message to youngsters hoping to break through. Last summer they bought five outfield players, all aged 22, to add depth to the squad. Among them, Paco Alcácer arrived for €30m as Munir and Sandro departed on a free. Despite the investment in Alcácer he has struggled to continue his form, while Munir and Sandro impressed at Valencia and Malaga respectively.
The situation gets worse for Barcelona due to a tax decree passed in 2005 under the nickname of the 'Beckham Law', a stipulation that is a factor in the tax fraud case involving Cristiano Ronaldo. Under Spanish tax law, individuals who spent 183 days or more during a tax year in the country were normally deemed a tax resident. Thus, footballers coming to Spain would automatically become Spanish tax residents on the day of the count rule, allowing foreign players to pay just 24.75% of their salary to meet the criteria. But the recent abolition of that stipulation means the best foreign players arriving to Spain will have to pay as much as 45% in taxes.
In other words, signing Kylian Mbappé, Dele Alli, Kingsley Coman or any other emerging talent will become tougher and tougher for Spanish clubs, so developing players within their academies is going to be increasingly vital in order to stay competitive.
That is one of the reasons Real Madrid are making a stronger commitment to young players, giving the likes of Nacho, Marcos Asensio, and Casemiro regular first-team exposure.
Adapt or die, those are the options. Under 'Beckham Law', leagues such as the Bundesliga or the Premier League could not compete when it came to wages. Now, both Real and Barcelona will not have the same advantage when attempting to sign young players.
Valverde's CV across the past few years is impressive. He has won trophies including the Spanish Super Cup and reached the Champions League with Athletic Bilbao, a team who plays exclusively with Basque players. Athletic have not signed a single player for more than 600 days.
His expertise when it comes to polishing raw diamonds is without doubt. But what remains unclear is whether he is going to have the power and competence to guide the Catalans into another successful era – or if he will have to deal with president Josep María Bartomeu's erratic decisions.