Cristiano Ronaldo is considered one of the world's best footballers after winning the Ballon D'or four times. The Portugal international won his first gong in 2008 while playing for Manchester United and beat Barcelona nemesis Lionel Messi for the prestigious award in 2016.
Who is Cristiano Ronaldo?
Cristiano Ronaldo fact file
Real Name: Cristiano Ronaldo dos Santos Aveiro
Date of birth: 5 February 1985
Home town: Funchal, Madeira, Portugal
Height: 6'1
Weight: 176.3lbs
Family: One child
Nickname: El Bicho
Twitter: @Cristiano
Instagram: @Cristiano
Facebook: @Cristiano
Cristiano Ronaldo was born on the island of Madeira, Portugal, and was named after Ronald Reagan because the former US president was his father's favourite actor. His childhood in a humble and big family – four boys - was not easy due his father's alcohol addiction but football quickly became a major part of his life.
Aged just eight, he started playing in Andorinha where his father was the kit man. He later move to CD Nacional and at the age of 17 attracted the attention of Sporting Portugal. He suffered another setback at the Portuguese giants after being forced to undergo a heart operation but continued progressing through the club's youth ranks until he earned his first-team debut at 16.
The Real Madrid superstar became a sensation in Portugal and in 2003 joined Manchester United after impressing Sir Alex Ferguson in a pre-season friendly against the Premier League giants.
Ronaldo's career continued to blossom during six campaigns at Old Trafford and in 2008 was rewarded with his first Ballon D'or award. He won one Champions League trophy, three Premier League titles, one FA Cup and two League Cups with the Red Devils before completing a then world record £80m ($99.9m) move to Real Madrid in the summer of 2009.
The Portugal international needed little time to justify that price tag at the Santiago Bernabeu. He has since bagged one La Liga title, two Champions League trophies and three more Ballon D'or awards in 2013, 2014 and 2016 respectively. He has also led his national team to Euro glory in the summer of 2016.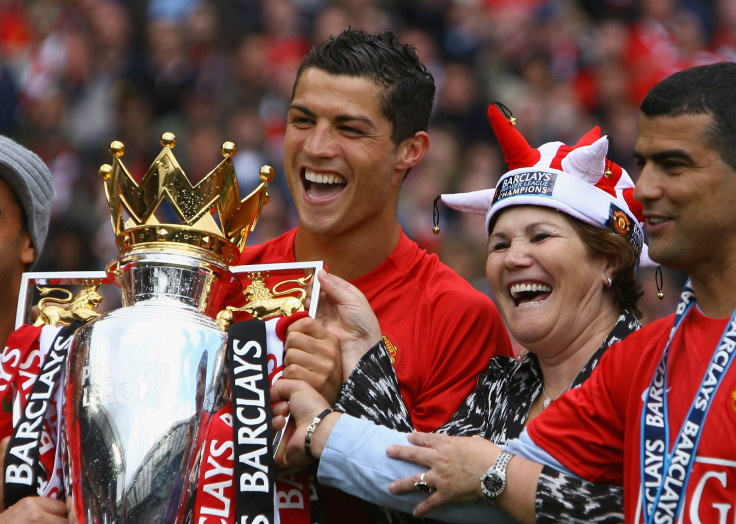 What are Cristiano Ronaldo's career highlights?
The Portuguese made his first-team debut with Sporting Portugal in 2002, scoring two goals in a 3-0 win over Moreirense.
He joined Manchester United at the age of 18 after the Premier League giants agreed to pay around £12m ($14.9m) for his services.
Ronaldo won his first Ballon D'or award in 2008 after beating Barcelona's Lionel Messi and former Liverpool striker Fernando Torres to the prize.
He won the Champions League and the Premier League with Manchester United during the 2007-2008 campaign.
Ronaldo completed a former world record £80m move from Manchester United to Real Madrid in the summer of 2009.
His most prolific campaign at Real Madrid came in the 2014-2015 season when he netted 61 goals in 54 games, including 48 in La Liga.
The Portuguese won his fourth Ballon D'or in January 2017 after winning the Champions League 2015-2016 with Real Madrid and Euro 2016 with his national team.
When did Cristiano Ronaldo left Manchester United?
Ronaldo left Manchester United in the summer of 2009 to join Real Madrid. The four-time Ballon D'or winner then became the most expensive footballer in the world after the La Liga giants agreed a fee of £80m to lure him away from Old Trafford.
What is Cristiano Ronaldo net worth and salary?
Ronaldo was listed by Forbes as the highest earning athlete of 2016. The Portuguese star earned a $56m (£45m) salary plus an additional $32m (£25.7m) in endorsement. His net worth has been estimated around $375m (£301m).
In November 2016 Ronaldo signed a new long-term deal at Real Madrid to remain at the La Liga giants until 2021. The deal is reportedly worth around £365,000 per week.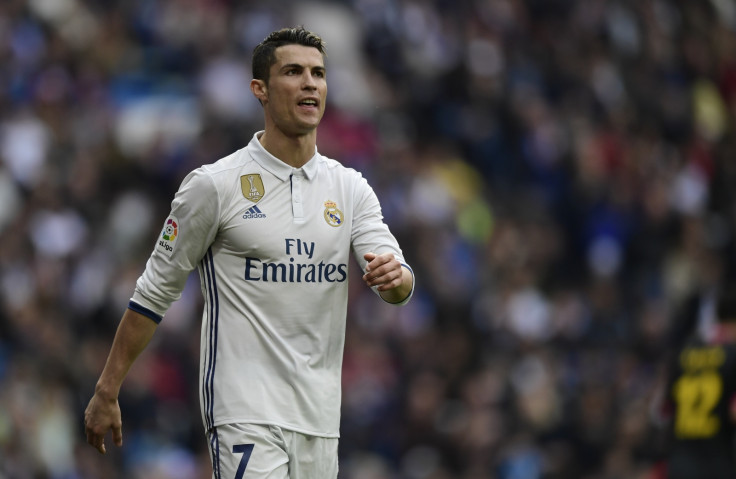 Who is Cristiano Ronaldo dating?
Cristiano Ronaldo is dating Georgina Rodriguez. The romance was made public in November 2016 when the pair were spotted together at Disneyland Paris.
Georgina is a 21-year-old model born in Jaca, a small town in the Spanish province of Huesca, near the Pyrinees. It has been reported Ronaldo met her during a Dolce & Gabbana event.
Ronaldo had a previous a five-year relationship with Russian model Irina Shayk which ended in 2015. The Real Madrid ace has a son but the mother's identity is unknown.
Who sponsors Cristiano Ronaldo?
Cristiano Ronaldo has been one of Nike's main icons since 2003 and in November 2016 he signed a lifetime deal with the American sports retail giants, following in the footsteps of NBA legends Michael Jordan and Lebron James. The details of the deal was not disclosed but is reportedly worth around £1 billion.
The Portuguese star also has endorsement deals with the likes of Armani, Tag Heuer, Castrol, Coca Cola, KFC and Konami. The four-time Ballon D'or winner also has his own personal brand, CR7 an amalgam of his initials and club shirt number.