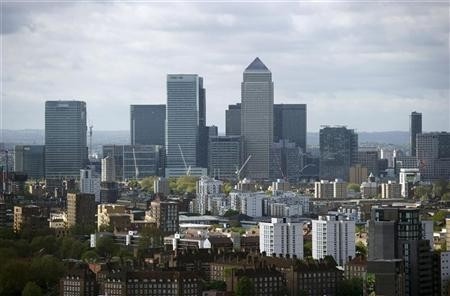 Fraudulent activity in the UK led to over £1bn in fines imposed by British regulators since the onset of the global financial crisis, according to a study by accountancy and consultancy firm Ernst & Young.
According to a report by the company's fraud investigation and dispute services team, the Financial Services Authority (FSA), Serious Fraud Office and Office of Fair Trading determined 721 cases of fraudulent activity in that period.
While the financial services industry bore the brunt - 68 percent overall - firms that sell non-essential goods and services, as well as industrials and energy groups, also got stumped with settlements [Fig 1].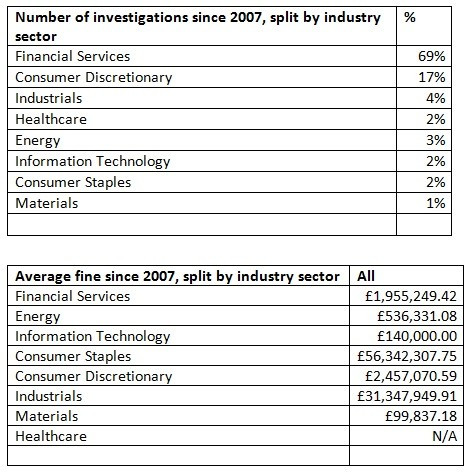 "It is worrying to see that the regulators have needed to step in so frequently and issue punishments of this severity to businesses and executives. Just under half the penalties handed out in the past five years have been monetary fines and the market, for the most part, is not in a condition for businesses to be losing money due to negligence. These results should serve as a stark warning to all businesses in the UK to get their houses in order," says John Smart, partner at Ernst & Young in the report.
E&Y's investigation also broke down the fines for companies and individuals. Since 2007, UK companies have been fined a total of £976m whilst individuals have been fined a total of £46m.
The study also found that the average prison sentence for the director of a company that has committed fraud is three years and three months.
The FSA recently fined two companies in the Prudential Group and censured chief executive Tidjane Thiam for breaches over the group's failed acquisition of AIA, the Asia-based subsidiary of American International Group.
Tracey McDermott, FSA director of enforcement and financial crime, said: "The FSA expects to have an open and frank relationship with the firms it supervises and with listed companies. It is essential that firms give due consideration to their regulatory obligations at all times.
"In particular, timely and proactive communication with the FSA is of fundamental importance to the functioning of the regulatory system and the integrity of the market.
"Thiam has also been censured in relation to his role in this matter. This case should send a clear message to all board members of their collective and individual responsibility for the decisions they make on behalf of their companies."
The FSA was scrapped on 1 April and replaced by a dual regulatory regime: the Prudential Regulation Authority (PRA) and the Financial Conduct Authority (FCA).
The PRA will be an operationally independent subsidiary of the Bank of England and will focus on prudential supervision of financial institutions that manage significant risks on their balance sheets.
The FCA will have responsibility for consumer issues and conduct of business regulation, and will supervise all financial services institutions meaning that some firms will be dual regulated.