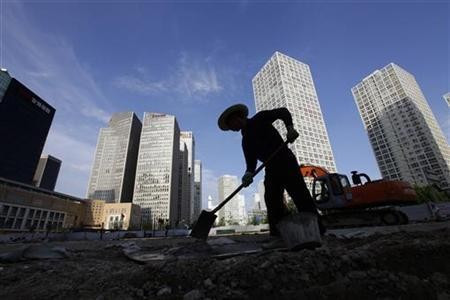 The global business environment these days has been woven in a more complicated interdependency that some volatility from China could jolt or immobilize the stock markets to as far as Sydney, New York and London.
The interplay of globalisation and all its criss-crossing volatilities is now a regular fare for investors and business owners alike; nonetheless profits and long term earnings had never been extensively vulnerable and even undermined.
After two straight years of growth among the emerging market economies led by China, India, and Brazil, business owners and investors are starting to feel the impinging strains stemming from changing government policies on foreign investments, property taxes, ownership structures, among others.
Can business managers, owners and investors thrive and still make some decent earnings amidst the ever changing environments if they start a new business or venture overseas these days?
Do Away with the Old Ways
The old ways of doing business are now in question. Previously effective market studies could no longer predict and make business forecasts.
"Business that try to maintain the status quo risk being left behind," notes Ernst & Young chairman and CEO, Mr. James S. Turley in its latest global research, The World is Bumpy: Globalisation and New Strategies for Growth.
Mr. Turley emphasizes that the current global business environment is now quite volatile that "a company's size and strength are no longer the main advantages—size and agility are."
He made this observation based on the Globalisation Index, which is as a result of Ernst and Young's collaboration with the Economic Intelligence Unit in finding the views of nearly 1,000 global business leaders as to the most effective approach in conducting business on a global scale.
Fast and 'Furiously' Calculated Risks
Ernst & Young's Globalisation Index and latest study also reveals "companies must develop highly nimble operating models that would enable them to respond to new opportunities and new threats," explains Mr. Turley.
It further highlights the business challenges faced by organisations on a globalisation mode and presents the right solutions to them.
In Finding and Solutions presented by Ernst & Young's "The World is Bumpy: Globalisation and New Strategies for Growth", it emphasises that the old ways are no longer effective in doing business especially in the emerging new markets as the contagion of the financial crises spread out even in the new growth areas Brazil, India, and China.
It suggests that doing and thinking like how start-ups do will make a difference.The old baggage of tried and tested business models should be re-assessed in the new business setting.
This business strategy has been proven by one of Asia's leading business process outsourcing firms Genpact. According to Genpact CEO NV "Tiger" Tyagarajan, in order for companies to survive and thrive in emerging markets, they should be prepared to re-think their business models from the ground up.
"Behave like a start-up. When investing in these markets, developed world companies need to consider how they can compete with greater flexibility and agility," Mr. Tyagarajan explains.
Connect and Select: People and Governments Matter
Another effective business strategy, aside from swiftly adapting to challenging and complex operations brought by globalisation, taking the time to connect with governments has been proven in these markets now with rapidly changing rules and regulations.
Because talent and skills of the local staff are also key elements, adapting new and bold approaches that could allow companies to keep the good ones and slash down huge attrition rates should also be explored.
These and more had been part of the drawn Globalisation Index researched, compiled and written by some of the brilliant minds in the management industry. It had been most helpful to clients of Ernst & Young, which has remained trustworthy and reliable partners in the global business consultancy for the last 23 years.
Ernst & Young has constantly grown and expanded over the years to four continents: the Americas; Europe, Middle East, India, and Africa or EMEIA; Asia-Pacific; and Japan, to accommodate the challenges and closely working with partner-clients to meet the challenges that lies ahead and map effective solutions to move forward.
To get the details of effective business strategy programmes: http://unr.ly/LBKy9k
This post has been sponsored.