Escalating Carlos Tevez Situation Concerns PFA Chief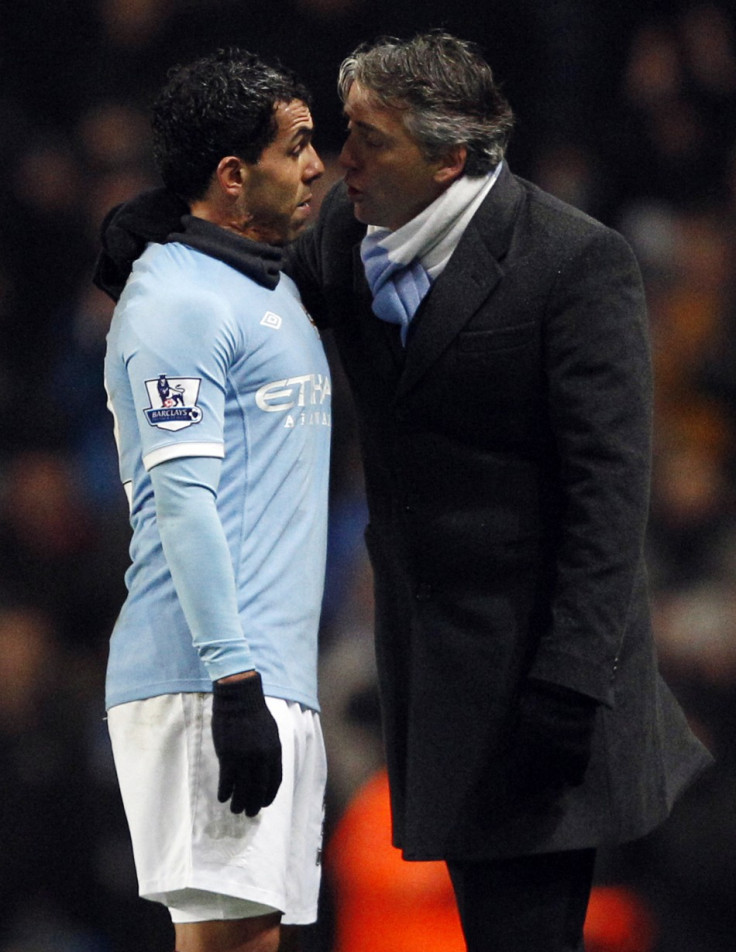 The Professional Footballers' Association chief executive, Gordon Taylor has expressed his concerns over the escalating situation between Carlos Tevez and Manchester City.
The controversial former Manchester United and West Ham United striker is currently back in Buenos Aires visiting his family, having recently rejected Manchester City's request to return to England.
The 27-year-old was supposed to report to training on Wednesday last week but chose to fly home on Tuesday evening instead. Tevez cited ambiguous instructions and his failed attempts to contact Roberto Mancini as the reason behind his alleged disobedience, but the incident is the latest controversy surrounding the striker's increasingly untenable position at Eastlands.
Manchester City's former captain was fined two weeks' wages following his refusal to warm up during the club's Champions League defeat against Bayern Munich, and although the PFA endorsed Tevez's case when the club tried initially to fine the Argentine a month's wages, Taylor admitted the situation was getting out of hand.
"January is coming up soon, but before then I want it to be satisfactorily resolved," Taylor told Sky Sports News.
"He's a footballer and, like the Fleetwood Mac song, players only love you when they're playing and he needs to be playing. To be playing he needs to be fit and to be fit he needs to be training.
"I thought we were making some progress but it's gone backwards. I don't want him to leave the club.
"He's had so many problems at other clubs, with West Ham then the problems with third party ownership, with United when he left them. I don't want him to leave with a bad taste in the mouth with City supporters and the club.
"He's been too good a player for that. I think it's time now that changed and try to get his mindset changed to a better place.
"I'm worrying about him now because it's a self-destruct pattern."
A representative confirmed the Argentine was currently involved with on-going discussions with Manchester City in order to find a satisfactory conclusion to the latest chapter in an increasingly fractious relationship.
"Over the weekend there have been a series of meetings and conference calls," One of his representative told The Independent.
"Carlos is still in Argentina, however, both sides are kind of in agreement that they want a resolution as quickly and as smoothly as possible.
"Discussions will probably be ongoing for the foreseeable future.
"The meeting that Carlos was asked to attend and subsequently didn't does not, from our view, form part of any ongoing disciplinary procedure.
"From our side we are not aware of any disciplinary procedure being invoked by City."
© Copyright IBTimes 2023. All rights reserved.