ETA Separatist Movement Willing to Disarm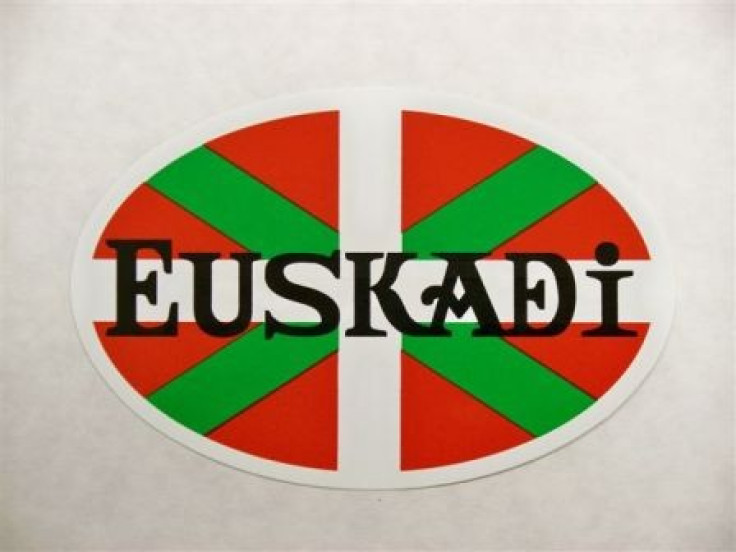 The militant separatist group ETA, which last month declared finished its armed campaign, will surrender weapons soon.
According to a member of the organisation quoted by Basque newspaper Gara: "The group declared a stop on 20 October on its 40-year campaign of shootings and bombings and says it now support only peaceful means for achieving its goal of an independent Basque country.
"To our knowledge, these 50 years, the armed struggle has made its contribution, a great contribution to reach the point where we are and to generate the conditions," said the ETA member. "But it has also shown signs of exhaustion which pushed us to seek other ways to strengthen the process and achieve better conditions."
The separatist claims that Basques people are still oppressed and their rights violated. "The key to tear down the walls erected by the state is to achieve greater adherence to our project by gathering strength to confront it." He denies that ETA's decision was caused by an historical defeat.
"The reality is quite different," the activist said. "The nationalist left has not changed its policy objectives, it has not stopped fighting. On the contrary, it has increased the support and found new alternatives for achieving its goals."
The report came as a Spanish court has sentenced a former military leader of the group, Francisco Javier Garcia Gatzelu, alias Txapote, to 105 years in prison for ordering the murder of Socialist politician Fernando Buesa and his bodyguard Jorge Diez in 2000.
ETA has killed 829 people since the late 1960s in bombings and shootings to force the creation of a Basque homeland in northern Spain and southwest France. ETA's activities and the push for independence among a significant part of the Basque population have been a focus of Spanish leaders and the public since before the death of Dictator Francisco Franco in 1975.
The group was founded in the late 1950s with the aim to recover Basque autonomy lost in the 18<sup>th century. It made the headlines in 1973 with the assassination of Spain's then-prime minister, Luis Carrero Blanco, who was killed in Madrid in a bombing. ETA's campaign also caused civilian lives, such as the 21 shoppers killed in the 1987 bombing of a supermarket in Barcelona.
In more recent years, the centre-right Basque Nationalist party, a strong advocate of Basque sovereignty, sought to give the Basque Country a separate idendtity similar to Canada's Quebec, but the plan was dismissed by Spain's parliament.
© Copyright IBTimes 2023. All rights reserved.