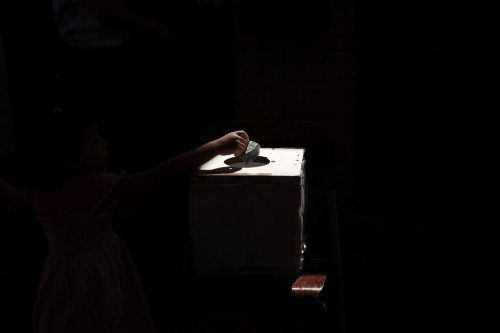 Europe loses €120bn a year from its economy because of corruption, according to the EU Commission.
The Commission said most of the 28 EU member states had the institutions and rules in place to tackle corruption, but they were not always sufficiently resourced or enforced vigorously enough.
It added that "declared intentions are still too distant from concrete results" and that there was often no political will to crack down on corruption.
"Corruption seriously harms the economy and society as a whole," said the EU Anti-Corruption Report.
"Many countries around the world suffer from deep-rooted corruption that hampers economic development, undermines democracy, and damages social justice and the rule of law.
"The member states of the EU are not immune to this reality. Corruption varies in nature and extent from one country to another, but it affects all member states."
Across the whole of the EU, 76% of citizens thought corruption was widespread, according to a survey cited in the report.
"The EU has been suffering a prolonged economic down-turn since 2008, and it is therefore no surprise to see corruption has become a major issue," said Neill Blundell, partner and head of fraud at global law firm Eversheds
"Typically, countries like Sweden have been held up as examples of good conduct so it is extremely troubling to see such a high percentage of people witnessing corrupt acts there.
"Businesses need to be vigilant wherever they conduct activity and this goes for all of the EU, not simply those eastern or southern countries which have generally had a worse reputation for corruption."
A survey of Britons specifically found that 64% thought corruption was widespread in the UK. Just 29% thought the government's anti-corruption measures were effective.
Despite this, the Commission said the UK has a tight grip on corruption, with clear and robust anti-bribery rules and guidelines.
The Commission did however recommend greater accountability of governance in the UK financial sector, as well as capping donations to political parties and limiting their electoral campaign spending.
Labour, the opposition party in the UK, has said it would look at imposing a £5,000 cap in individual donations to political parties if it is elected at the 2015 general election.