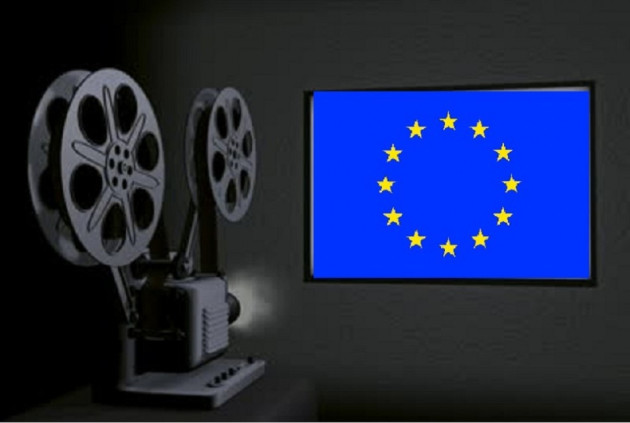 Obscure European arthouse films might burst out of specialist and independent cinemas and reach a wider audience in the UK under plans being considered in Brussels.
The £8.6m project is the brainchild of the European Commission Media programme for educating audiences about continental culture and would subsidise the cost of showing the films in up to 100 cinemas.
A selection of them is showing at the BFI London Film Festival.
Films include a black and white Spanish film, The Dream and the Silence, in which non-professional actors sometimes wander out of shot mid-scene. Tango Libre is about a prison warden who practises ballroom dancing with the convicts' girlfriends.
Sister, by Anglo-Swiss director Ursula Meier, is about two anarchists learning that life in the snow-capped mountains of Switzerland is very different to that on the valley floor.
An EU spokesman said: "EU territorial fragmentation remains a challenge but Europe's myriad of languages and cultures is a spur for creativity.
"Digital technology has opened up new possibilities for the distribution of European films.
"The European film industry [is urged] to reap the full benefits of this technological progress and increase their audience."
Robert Oulds of the eurosceptic Bruges Group branded the scheme "propaganda".
"I would rather watch [90s TV show] Eurotrash," he said.
"This is an arrogant, top-down attitude in which they assume people are not sophisticated enough.
"People in Brussels recognise their project is becoming unpopular. But what they should not do is to see UK people as uncultured and in need of having their attitudes to European cinema fixed.
"People are concerned not because they don't know enough about European cinema but because they see the painful austerity the EU is inflicting on people to save its euro."
In November, bureaucrats will hold a round-table conference titled "Media and Film Literacy".
Full list of the London Film festival's selection of officially approved films, rubber-stamped in Brussels:
Á perdre la raison (Our Children), by Joachim Lafosse (Belgium/Luxembourg/France/Switzerland)
Amour (Love), by Michael Haneke (Austria/France/Germany)
Cesare deve morire (Caesar Must Die), by Paolo and Vittorio Taviani (Italy)
De rouille et d'os (Rust and Bone), by Jacques Audiard (France/Belgium)
Djeca (Children of Sarajevo), by Aida Begic (Bosnia and Herzegovina/Germany/France/Turkey)
Dupa dealuri (Beyond the Hills),by Cristian Mungiu (Romania/France/Belgium)
Elefante blanco (White Elephant), by Pablo Trapero (Argentina/Spain)
Ernest et Célestine (Ernest & Celestine), by Stéphane Aubier, Vincent Patar and Benjamin Renner (France)
Great Expectations,by Mike Newell (UK/USA)
Hetjur Valhallar - Þór (Legends of Valhalla - Thor), by Toby Genkel, Óskar Jónasson and Gunnar Karlsson (Iceland/Germany/Ireland)
Hyde Park on Hudson, by Roger Michell (UK)
I, Anna, by Barnaby Southcombe (UK/Germany/France)
Insensibles (Painless), by Juan Carlos Medina (Spain/France)
Jagten (The Hunt), by Thomas Vinterberg (Denmark)
L'enfant d'en haut (Sister), by Ursula Meier (France/Switzerland)
Linhas de Wellington (Lines of Wellington), by Valeria Sarmiento (France/Portugal)
Lore, by Cate Shortland (Germany/Australia/UK)
Paradies: Liebe (Paradise: Love), by Ulrich Seidl (Austria/Germany/France)
Quelques heures de printemps (A Few Hours of Spring), by Stéphane Brizé (France)
Säilöttyjä unelmia (Canned Dreams), by Katja Gauriloff (Ireland/Norway/Portugal/France/Finland)
Silence,by Pat Collins (Ireland/Germany)
Snabba Cash (Easy Money), by Daniel Espinosa (Sweden)
Sueño y silencio (The Dream and the Silence), by Jame Rosales (Spain/France)
Tango Libre, by Frédéric Fonteyne (France/Belgium/Luxembourg)
Teddy Bear, by Mads Matthiesen (Denmark)
The Patience Stone, by Atiq Rahimi (France)
V tumane (In the Fog), by Sergei Loznitsa (Germany/Netherlands/Belarus/Russia/Latvia)
Village at the End of the World, by Sarah Gavron (Denmark/UK/Greenland)
Yek Khanévadéh-e Mohtaram (A Respectable Family), by Massoud Bakhshi (France/Iran).