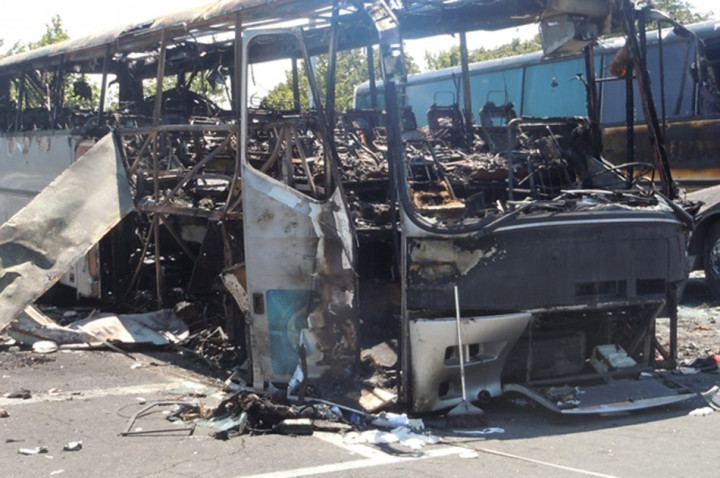 The European Union's foreign ministers have added the military wing of the Lebanese Shiite militant group Hezbollah to its list of terrorist organisations.
The move, which required the agreement of all 28 EU member states, will freeze any assets Hezbollah holds in the bloc and forbid the group's European sympathisers from sending it money.
Britain, backed by France and the Netherlands, had long attempted to persuade other EU countries to put the militant group on the terrorism list, citing that it was behind the deadly bus bombing in Bulgaria last year.
The terrorist attack, outside Burgas airport, killed five Israeli tourists and their Bulgarian driver. In March, a Hezbollah operative was convicted in Cyprus for plotting a similar attack.
Another key point was the group's growing involvement in the war across the border in Syria, in support of president Bashar al-Assad's forces.
Israel and the US, which already list Hezbollah as a terrorist organisation, put pressure on EU members to proscribe the Shiite militant group. But other EU countries had feared the move could fuel instability in Lebanon, where the group is part of the government.
Frans Timmermans, Dutch foreign minister, said that "it is good that the EU has decided to call Hezbollah what it is, a terrorist organisation". The move would have the effect of "limiting its capacity to act," he said.
Ahead of the decision, diplomats told Reuters that opposition to the move was fading.
"There are still reservations, but we are moving towards what could be a decision on the possible listing," a senior EU official said.
"The number of member states which have difficulties with a possible decision has been slowly diminishing."
The Lebanese government urged Brussels not to move against Hezbollah, describing the militant group as an "essential component of Lebanese society".