Live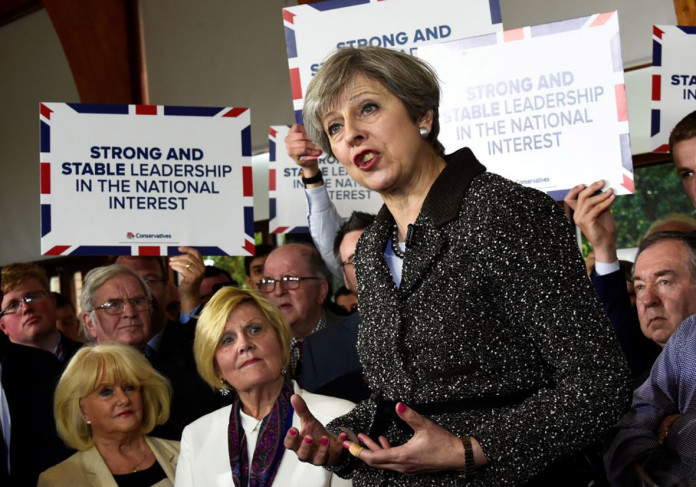 Theresa May has delivered a scathing attack on Brussels, accusing unidentified European politicians and officials of seeking to influence the general election through a series of "threats".
Speaking outside Downing Street after visiting the Queen at Buckingham Palace to mark the dissolution of Parliament, the prime minister ratcheted up hostilities with the EU.
These are the key points of her speech:
"The 2015 Parliament is now at an end, and in 36 days the country will elect a new government and choose the next prime minister. The choice you now face is all about the future."
"Whoever wins on 8 June will face one overriding task: to get the best possible deal for this United Kingdom from Brexit."
"In the last few days, we have seen just how tough these talks are likely to be."
"Britain's negotiating position in Europe has been misrepresented in the continental press. The European Commission's negotiating stance has hardened. Threats against Britain have been issued by European politicians and officials."
"All of these acts have been deliberately timed to affect the result of the general election that will take place on 8 June."
"The events of the last few days have shown that whatever our wishes and however reasonable the positions of Europe's other leaders, there are some in Brussels who do not want these talks to succeed, who do not want Britain to prosper."