EU negotiator Michel Barnier sees 'no decisive progress' in tense Brexit talks
Britain's Brexit secretary David Davis urges EU to be "more imaginative and flexible".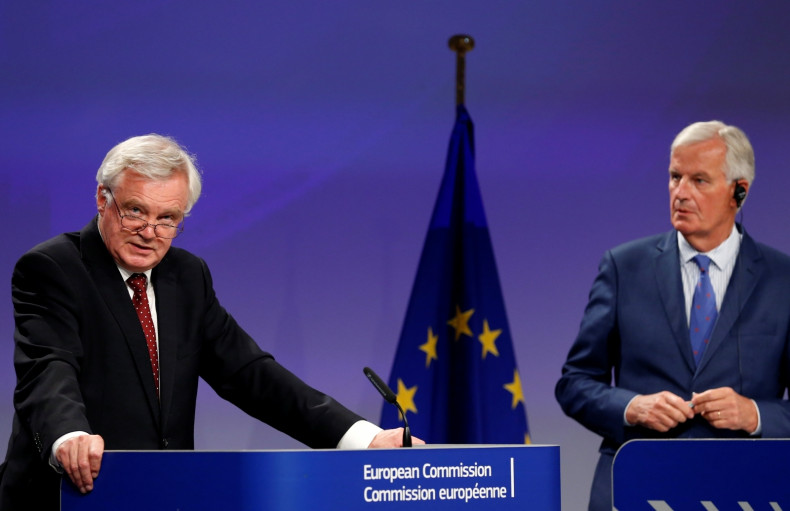 The EU's chief Brexit negotiator has said there has been no "decisive progress" on key issues after four days of tense talks with the UK.
Michel Barnier said the two sides were still "quite far" away from being in a position to begin talks on future trade arrangements - which the UK hopes to begin next month.
Barnier was speaking alongside Brexit secretary David Davis after a third round of four-day talks in Brussels over Britain's departure from the EU.
He said understandings had been reached over the status of border workers, social security rights and dealing with pending cases at the European Court of Justice.
But he added there had been "no decisive progress on the principal subjects".
The EU wants to make "sufficient progress" on three key divorce issues - UK's so-called Brexit bill, Ireland and citizens' rights - before moving on to discussing a future relationship and trade deals.
The UK maintains some of these divorce issues are "inextricably linked" to a future trading relationship - a position that was reiterated by Davis.
Barnier said protecting the integrity of the single market is a core principle of the EU.
He stated: "The UK wants to take back control, adopt its own standards and regulations. Well, it also wants these standards recognised automatically in the EU. This is simply impossible."
Addressing the issue of the UK's financial obligations, Barnier said EU taxpayers should not have to take on the obligations of 27 member states when they were originally agreed by 28 members.
He pointed out the EU has guaranteed, for example, long-term loans to Ukraine through the EU development fund.
Financial obligations
But he added: "It is clear the UK does not feel legally obliged to honour these obligations."
Britain has accused Brussels of "massively over-egging" its financial demands, estimated at between £50bn-£80bn.
The UK has so far refused to give any figure for the financial settlement, and has not made any concessions on any point that could allow a sum to be calculated.
Britain's Davis admitted talks have been "stressful", adding it is clear that "significant differences" need to be bridged.
The UK's chief Brexit negotiator said: "Issues around our withdrawal and our future relationship are inextricably linked.
'Stressful' talks
"Our approach is more flexible and pragmatic than the EU. I would urge the European Union to be more imaginative and flexible."
"As I said at the start of the week, it's only through flexibility and imagination that we will achieve a deal that works truly for both sides.
"In some areas we have found this from the Commission's side, which I welcome, but there remains some way to go."
Davis also defended 11 recent Brexit policy papers, including four published last week, that were criticised as unsatisfactory by European Commission President Jean-Claude Juncker.
He said: "They offer pragmatic and innovative solutions to our issues related to our withdrawal and the future relationship that we want with the EU."
Earlier, Former Labour British prime minister Tony Blair met with European Commission President Jean-Claude Juncker in Brussels on the closing day of the latest round of Brexit talks, in a move many will see as seeking to upstage Davis.
Blair has been dubbed the 'Remainiac-in-chief' due to his staunch opposition to Brexit and his vow to overturn the June 2016 referendum.