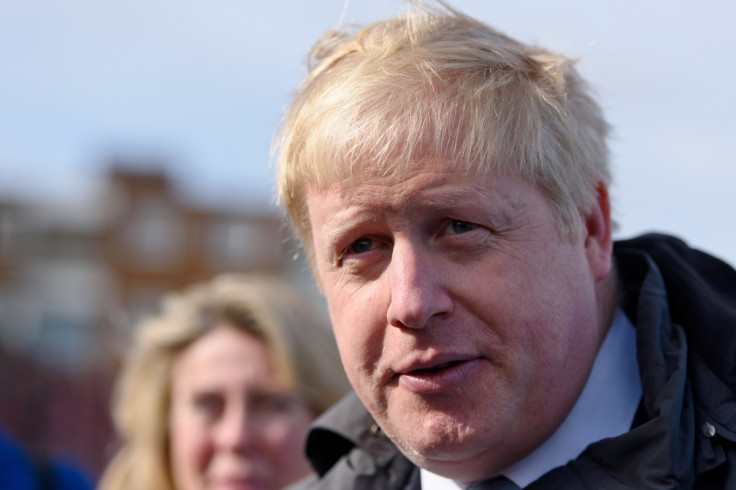 In an interview with the BBC on Sunday, 6 March, Boris Johnson, the Mayor of London, said that UK officials were suffering from "Stockholm syndrome" over the UK's EU membership. He went onto compare the EU to a jail and said that a 'remain' vote is not a vote for the status quo because of the changing nature of the EU.
Speaking to Andrew Marr on the BBC, Johnson claimed that the EU was becoming a "superstate" and said that rather than a single market "we've created a single country".
When asked what would happen if the UK were to leave the EU, Johnson said that EU rules would stay in place for a few years while the UK negotiated new trade deals. This contradicted Prime Minister David Cameron's claims that a 'leave' vote would trigger the EU's Article 50, causing immediate negotiations with a set timeframe for the UK to leave the EU.
'Wrangling' over terrors
Johnson also attacked Cameron's reforms, saying "we were told there was going to be fundamental reform, we didn't achieve that". Johnson compared the EU to a jail, saying arguments from the 'remain' camp were "like the jailor has accidentally left the door of the jail open and people can see the sun-lit land beyond and everyone's suddenly wrangling about the terrors of the world outside".
On the economic arguments around Britain staying in the EU, Johnson rejected the idea that banks would leave the country if the vote was for 'leave', saying that people had said the same thing arguing that Britain should join the Euro "but they were wrong."
He also said that "the EU is not the growth area of the world at the moment" and that "US exports to the UK have increased faster than the UK's". The UK will have "our own British arrangements" that will give the country access to the free-trade zone after Brexit, said Johnson.
During his interview, Johnson also spoke about the British Chambers of Commerce's decision to suspend its director general, John Longworth, after he made comments favourable to Brexit. Johnson said that Longworth had "paid a heavy price".
Johnson also made a number of comments about the BBC during the interview, accusing Marr of "BBC claptrap" and saying he was trying to "personalise" the argument instead of talking about policies.