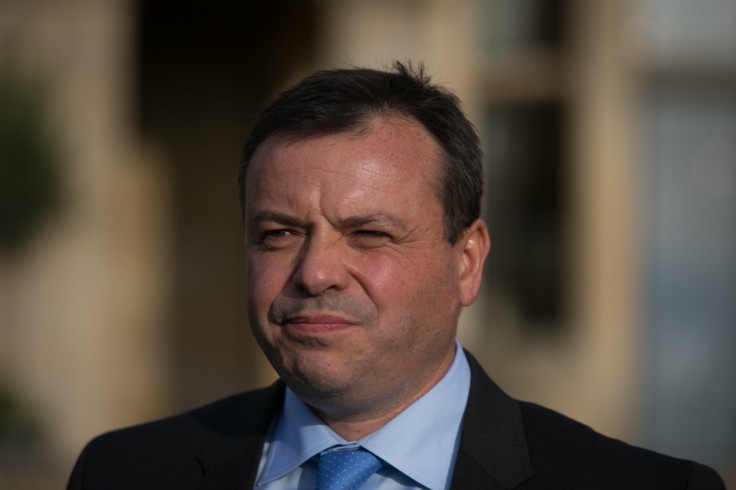 A Brexit campaign group is considering legal action after the government decided to extend its deadline to register to vote in the EU referendum. The Cabinet Office made the move following a glitch on the government's website around 10pm BST on 7 June. The problem meant thousands of potential voters were unable to register for the 23 June ballot.
The Electoral Commission later advised the government to extend the deadline which led to an extension of registration until the end of 9 June. But the decision has enraged Brexit campaigners and Leave.EU, the group backed by Ukip donor Arron Banks, is considering legal action.
"For the Government to alter election law during an election period is absolutely unprecedented and unconstitutional," Banks declared.
"This isn't some democratic initiative, it's a desperate attempt by the establishment to register as many likely Remain voters as possible before polling day.
"Terrific efforts have been made to target young people, thought to be more sympathetic to the EU, while older voters who backed Remain in 1975 but have grown heartily sick of the bloc after forty years of broken promises were given a body swerve."
He added: "We are considering all available legal options with our legal team, with a view to potentially launching a judicial review now and after the outcome of the referendum on 23 June."
Cabinet office minister Matthew Hancock previously said: "Following discussions with the Electoral Commission and strong cross party support expressed in the House of Commons, we will introduce secondary legislation to extend the deadline for voter registration until midnight tomorrow.
"Having taken the decision today, we think it is right to extend to midnight 9 June to allow people who have not yet registered time to get the message that registration is still open and get themselves registered."
The row has broken out with two weeks to go before the historic vote. The latest opinion poll from YouGov, of more than 2,000 people between 5 and 6 June, put Remain one point ahead of Leave (43% versus 42%), with 11% of respondents undecided.