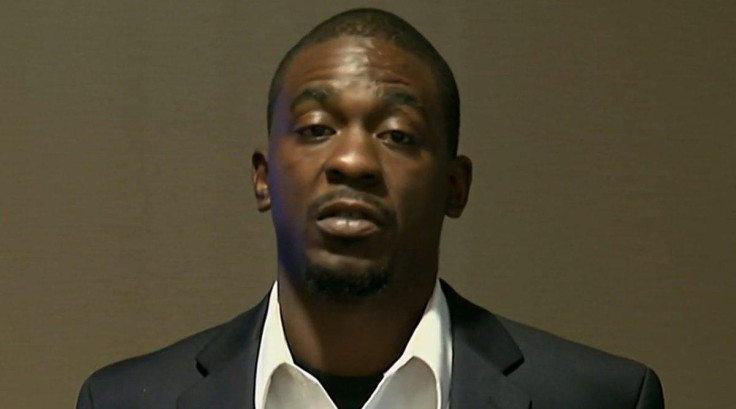 A Chicago man was arrested on suspicion of murder just minutes after publicly announcing he is suing the city's police for $15m (£10m) after he was shot seven times by an officer. Dominiq Greer, 25, was arrested over an outstanding murder warrant as he walked out of his lawyer's office after taking part in a news conference to announce the lawsuit following the shooting incident on 4 July 2014.
Video footage released by Greer's lawyer, Eugene Hollander, allegedly shows one officer shooting Greer three times as he attempted to flee, before shooting him again four more times as he got up. Greer is alleged to have attempted to discard of an illegally purchased weapon before being shot by police, leaving him in a critical condition.
An investigation by the Independent Police Review Authority (IPRA) found that Greer's gun discharged as it hit the ground when he discarded it, causing the officer to fire the first time. The IPRA cleared all officers who were present at the time of the shooting as it found their actions to be reasonable and within the department's use-of-force policy, reported the Chicago Tribune.
Hollander said the officers had no reason to shoot Greer as he was running away from them at the time. Hollander said in a statement: "As a result of his injuries, my client, who is a father to a five-year-old boy, will have permanent and lifelong injuries. He cannot pick up and hold his son."
Moments after announcing the multimillion dollar lawsuit, Chicago Police arrested Greer on suspicion of the murder of Kevin Larry, a 22-year-old who was found dead of an apparent gunshot wound in an apartment on 27 May 2016.
A warrant for Greer's arrest was issued two days after Larry was found dead. Police then went to arrest the 25-year-old after hearing he was about to make a public statement at his lawyer's office. Chicago Police Department spokesperson Anthony Guglielmi said: "Upon learning of the press conference, CPD dispatched a team of officers to apprehend him in connection with the murder. He was taken into custody without incident."
Hollander dismisses claims the lawsuit against the city has anything to do with the murder allegations against Greer. He said: "The lawsuit's got nothing to do with any pending criminal charges. If it's a pending charge, the state's going to have to prove their case."
Greer, who has a history of offending, spent eight days in hospital after being shot in both arms, back, chest and stomach. He was eventually charged with unlawful use of a weapon and spent seven months in prison until he was released on bail.