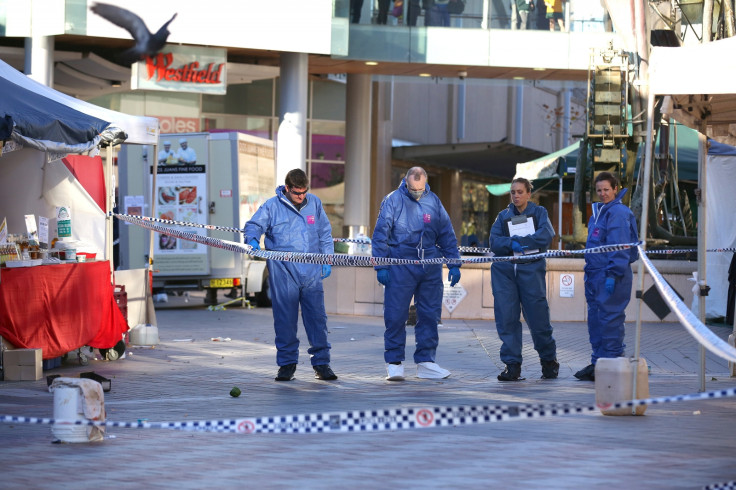 Four people were injured when police opened fired in a busy shopping centre at a northern Sydney suburb during the busy lunch hour on Thursday (9 June). All the injured were taken to Royal North Shore Hospital.
Police targeted a man armed with a large carving knife, who was shouting at the officers and running around the area. The man was said to have been missing from a psychiatric centre.
A New South Wales (NSW) Police spokeswoman confirmed the incident at Westfield Hornsby, noting that officers arrived at the shopping centre about 11.50 am local time and tried to talk to the man carrying the knife. Police opened fire at him when he refused to put down his weapon, injuring him in his stomach. As a consequence, four people were injured, the police spokeswoman was quoted as saying by the Sydney Morning Herald.
Police confirmed that all the victims of the firing were women aged between 60 and 80, who were wounded when bullets fired at the man ricocheted at them. Two of them were said to be in a stable condition in hospital.
Video footage posted on social media showed a man slumped on the ground next to the shopping centre's fountain surrounded by armed policemen.
James Yeom, around whose shop the firing took place, said he had called the police minutes before the shooting to alert them about the man. He said the man was not wearing shoes and appeared weird. "He didn't look aggressive, he was slowly moving around, but it didn't look right," Yeom added.
Yeom said the man was "running around but not running away" when the police approached him. "I don't know whether he was trying to escape or being hostile, but he was running around. He wasn't making much noise, he wasn't saying anything, it was really weird," Yeom added.
Westfield Hornsby said trading was continuing at the centre, but police have cordoned off the incident area. In an incident at a restaurant at the same shopping centre about three months back, a man stabbed another to death and wounded a woman and calmly walked out of the restaurant.