David Cameron has called on Britain not to quit but "to stay and fight" in the European Union as he faced down questions from a TV audience in a special edition of BBC's Question Time on Sunday 19 June.
The focus of questioning from the audience in Milton Keynes was immigration and when asked why he pledged he would bring net immigration down below 100,000 when he knew he could not achieve it, he said that as recently as 2008, there were more EU nationals leaving the EU than coming in.
He said: "I believe that immigration on that scale is the right ambition for our country [...]I think what we need to do is better control migration from outside the EU, that's more than half of the total, and then bring in the changes that I negotiated which will make a big difference."
He added that his proposals of a six-month deadline for immigrants to get jobs. plus the requirement that they needed to work for at least four years before getting access to benefits were measures, could restrict the number of people coming to the country. He pointed out that people had "the freedom of movement to work and not the freedom of movement to claim".
Faced with questions over how services like the NHS can cope with increasing numbers, he said that the government was putting more money into the NHS and that the health service would benefit from remaining in the EU.
He said there was "no silver bullet" on immigration, to which presenter David Dimbleby responded by saying that if the UK did leave the EU, "there would be a silver bullet, because then you would have total control over the number of people who come here."
Cameron replied: "Do we want to leave the Common Market and damage the economy to deal with this issue? I think that is the wrong way to go because you will be cutting jobs, cutting livelihoods and harming the interests of families in our country."
The spirit of Churchill
Answering other questions, he described Turkey joining the EU as a "red herring" and he also dismissed the Leave campaign's arguments about paying £350m a week to Brussels as well as the spectre of a European Union army.
When he was compared to a 21st century Neville Chamberlain, "waving a piece of paper" over the renegotiated deal from Brussels, Cameron was at his most passionate, saying that he sat just two yards from the Cabinet Office, where Winston Churchill made the decision to fight against Hitler and join forces with France and Poland in May, 1940.
"If Britain wants to leave, we can. Let's be clear if we do leave, that's it [...] We are walking out the door, we are quitting [...} I don't think at the end that Britain is a quitter. I think we stay and fight", he said.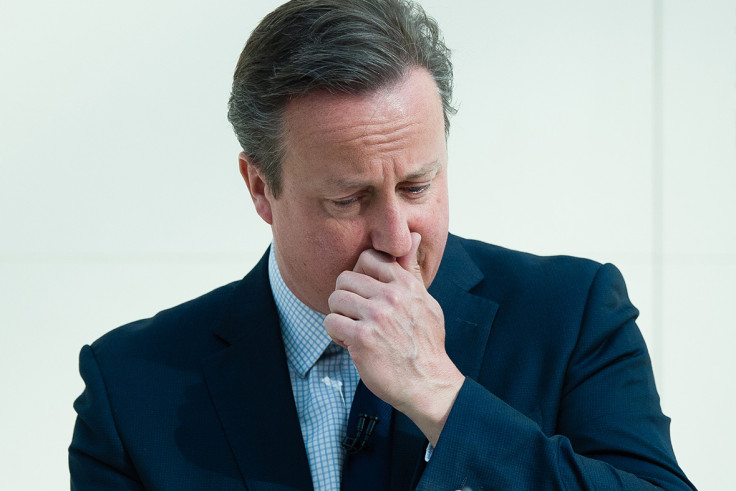 The Question and Answer session was the second of two special editions of Question Time. Justice Secretary Michael Gove, who wants to leave the EU, faced the same format last Wednesday. Cameron has refused to participate in any head-to-head debate.
Online polls by both Opinium and YouGov suggest the Leave and Remain sides are neck and neck, with one poll for the Observer putting remain and leave on 44%.
Meanwhile YouGov has published two opposing poll results; one for The Sunday Times shows Remain in the lead by one point, while for ITV, its poll said the Leave side were two points ahead.