Live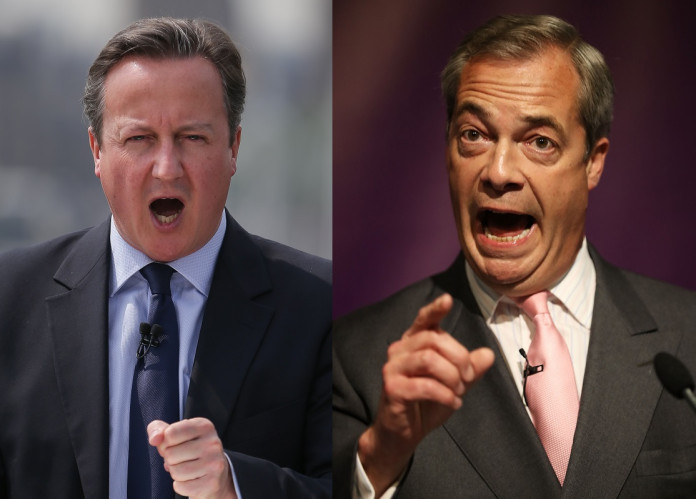 David Cameron and Nigel Farage went head-to-head for their respective Remain and Leave campaigns in an EU debate on ITV.
Farage said he had been "demonised" for his views on immigration while Cameron said there were "good and bad ways" to handle immigration but he didn't back a "Little England" stance.
They took questions from the studio audience of 200 in the event moderated by ITV News presenter Julie Etchingham moderating.
The pair spent the day in London encouraging voters to register before tonight's (7 June) midnight deadline. Cameron urged the electorate to not "sit on the sidelines" while Farage unveiled a poster claiming his opponent wanted "what was best for the EU".
Follow our live blog for all the talking points as IBTimes UK senior politics reporter Ian Silvera provides updates from the "Spin Room" in Westminster.