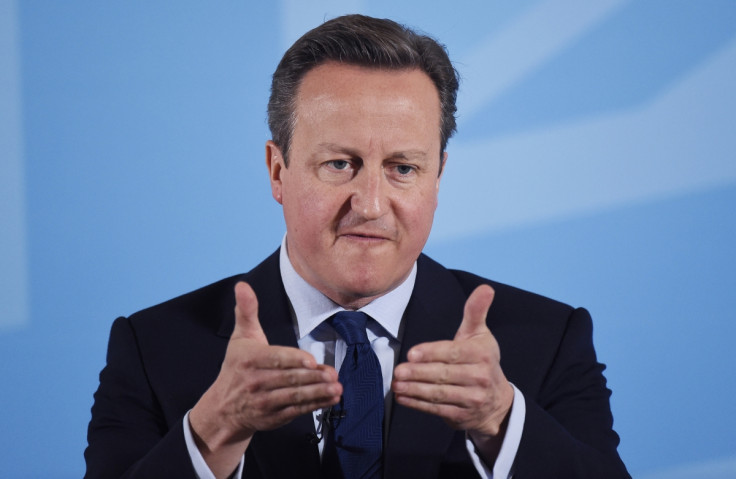 The EU referendum campaign dominated the latest Prime Minister's Questions (PMQs), as David Cameron faced open opposition over the 23 June vote from Tory backbenchers. But the Conservative leader found common ground with Liam Fox, the former defence secretary, who warned that it would be a "democratic outrage" if MPs ignored the outcome of the referendum.
Cameron agreed with his Conservative colleague, who is campaigning for a Leave vote, and added: "In the end, it's the British people's decision." Elsewhere, Labour MP Stephen Kinnock warned that a Brexit would be a "hammer blow" to the UK's steel industry. Kinnock, who represents the Welsh seat of Aberavon, also requested talks with the prime minister to discuss the Tata Steel sell-off.
Cameron said the he and Sajid Javid, the business secretary, were working hard to secure a future for Tata Steel and its thousands of workers in the UK.
"For steel, we are better off inside the EU because together, as one of 28 countries, we are far better able to stand up to whether it's the Chinese or indeed the Americans over dump steel," the prime minister added.
Meanwhile, Leave-supporting Tory MP John Baron accused the Leave campaign of "fudging" the issue of immigration, after the Office for National Statistics (ONS) said net migration to the UK had climbed to 333,000 in 2015, three times Cameron's "tens of thousands" target.
"Our present immigration system, in all truthfulness, cannot control numbers coming in from the EU for the benefit of our public services, but also actually discriminates against the best of the world outside the EU," Baron declared.
Cameron, who on the evening of 7 June took part in a live question-and-answer session on ITV with Ukip leader Nigel Farage, claimed he was confused about what immigration policy the Leave campaign wants. "I thought they wanted less immigration, but now they seem to want more immigration from outside the EU into our country," the prime minister argued.
"My view is that we should restrict welfare in the way that we have negotiated [with Brussels] so that you have to come and work here for four years before you get full access to our welfare system.
"No more nothing for something, people have to pay in before they get out, and then we should focus on proper controls on migration from outside the EU on which we have made some progress over recent years."