EU referendum: French government dismisses 'Calais Jungle in UK' claim from David Cameron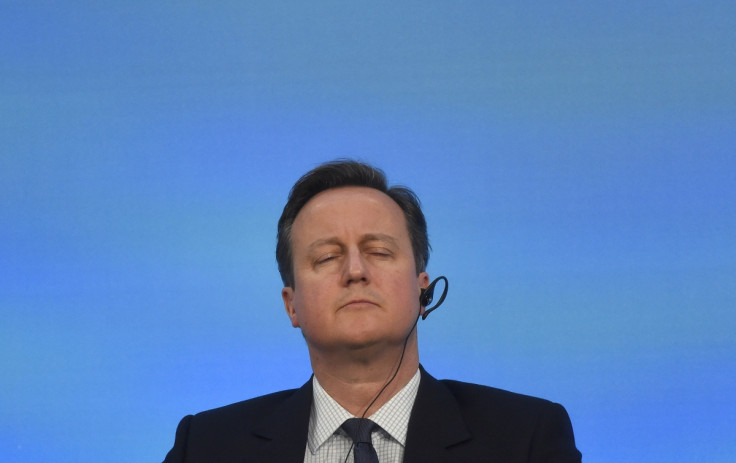 David Cameron was first accused of scaremongering when he apparently planned to warn that French-style makeshift migrant camps could appear in south east England if the UK broke away from the EU. Now the British prime minister is being publicly contradicted over the issue by the French government.
Number 10's suggestion that the French would tear up the 2003 Le Touquet Treaty, which allows UK border guards to check passports on French soil, has reportedly turned out to be a non-starter.
A source in France's interior ministry revealed to The Daily Telegraph that they had no plans to change the agreement.
The development comes after Bernard Cazeneuve, the French interior minister, previously told the newspaper that such a move would create a "humanitarian disaster". The comments will be a boost to Eurosceptics, who played down the prime minister's claims.
Matthew Elliott, chief executive of the Vote Leave campaign, accused Downing Street of being in "blind panic" over Cameron's renegotiation with Brussels. "UK border controls are in France because of a bilateral treaty, not because of our EU membership, and a result of the camps in Calais, not the cause of them. Clearly, Number 10 is in a blind panic over the failing renegotiation," he argued.
Read more: David Cameron's warning of a UK 'Calais Jungle' is using the public's immigration fears to sway EU vote
Immigration has been used by both sides to argue for the pros and cons of leaving or remaining inside the EU. The issue is consistently one of the electorate's most thought-about policy areas.
The latest Ipsos MORI issues index, of more than 1,000 people between 7 and 20 January, put immigration above the NHS, the economy and, among other things, national defence.
The subject would likely be regularly raised in the run-up to the EU referendum, which is now expected on 23 June. The latest opinion poll from YouGov for The Times, of more than 1,600 people between 3 and 4 February, put the 'leave' vote nine points ahead of 'remain', at 45% versus 36% respectively.
© Copyright IBTimes 2023. All rights reserved.