Nick Clegg will launch a scathing personal attack against chief Brexit campaigner Boris Johnson when the former deputy prime minister makes a major speech on the EU referendum on 3 June. The Liberal Democrat will accuse Vote Leave of "rewriting history" and "careless elitism", while describing Johnson as "[Donald] Trump with a Thesaurus".
"Perhaps Boris has looked across the Atlantic at the Republican presidential front runner and decided that with enough bluster and bravado he can get away with ignoring the facts and saying whatever he wants," Clegg is expected to declare.
"But this debate is too important for it to be decided by Boris acting like Trump with a Thesaurus. Worst of all – worse even than their shameless rewriting of history – is the Brexit campaign's careless elitism.
"Boris Johnson, Michael Gove, Nigel Farage and the rest might be happy to treat this campaign as if they were in an Oxford debating society, using every trick in the book to try and distract and distort their way to victory. But it is not their livelihoods that are at stake.
"In fact, Boris Johnson and Michael Gove are probably the only people who think their job prospects might actually improve if we leave Europe."
The central London address will be Clegg's first intervention of the referendum campaign, as the latest online opinion poll from YouGov, of more than 1,700 people between 30 and 31 May, put both Leave and Remain on 41%.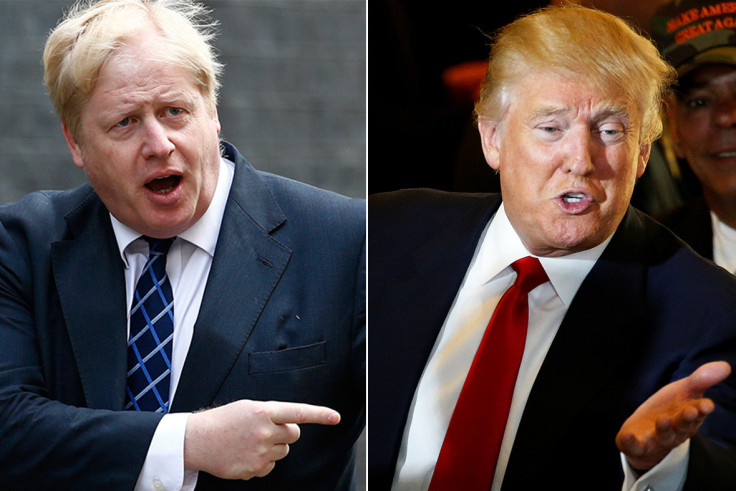 Elsewhere, Ukip leader Nigel Farage is expected to make a speech in London on immigration. The issue has been at the forefront of the campaign ever since the Office for National Statistics revealed that net migration to the UK climbed to 333,000 in 2015, more than three times higher than Cameron's target of "tens of thousands".
Vote Leave has promised to introduce an Australian-style points system if the UK votes to split from the EU on 23 June, leading to speculation that Johnson is outlining an alternative manifesto in a bid to bolster his leadership credentials.